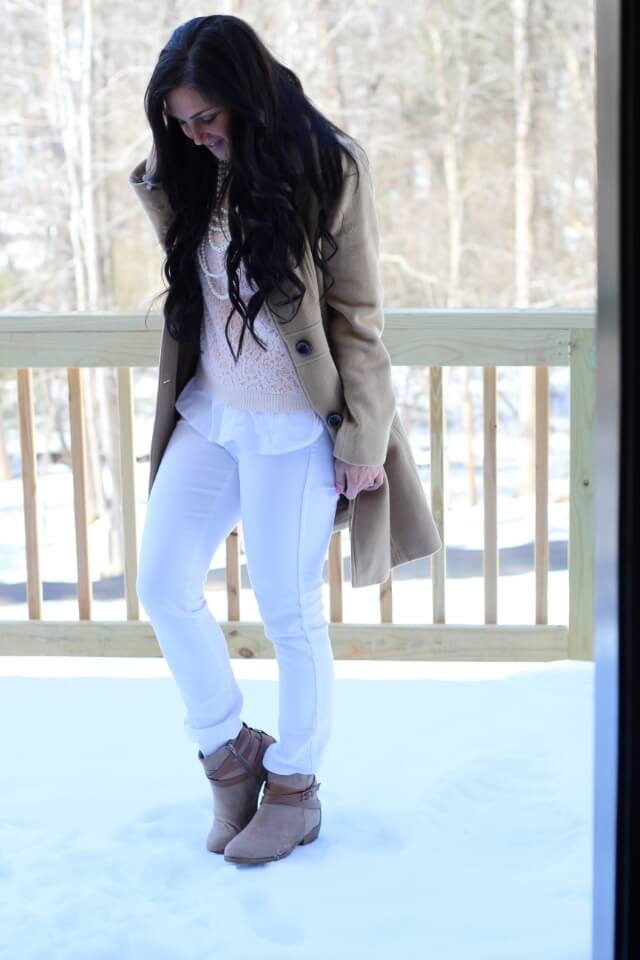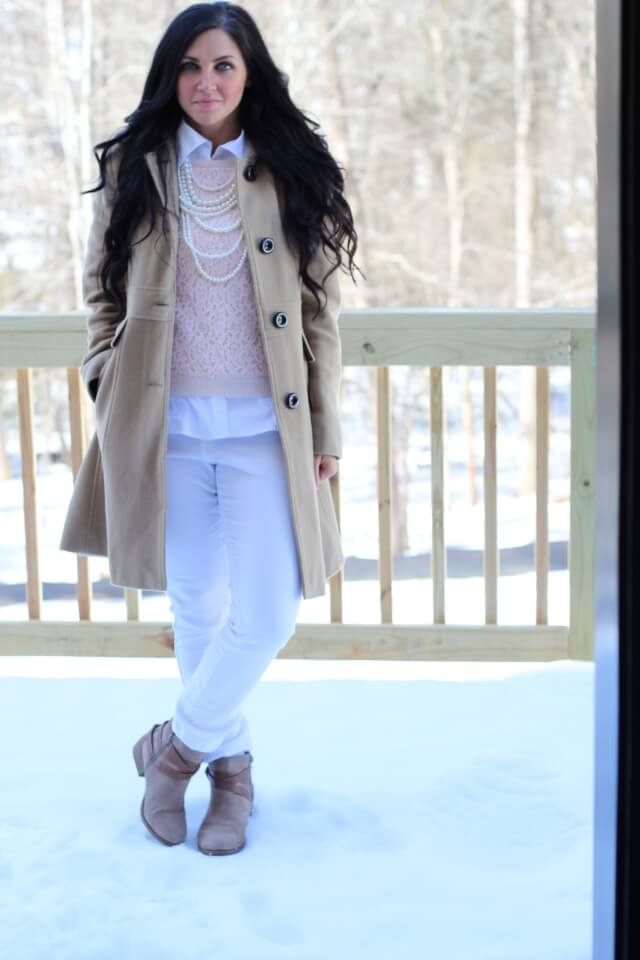 Jeans: H&M, similar | Sweater: Forever 21, similar | Boots: Carter c/o JustFab | Shirt: old, similar | Coat: Macy's, similar (on sale!) | Necklace: Molly Suzanne, sold out, similar | Bellami Hair
We just had the best time in all the snow that fell here last week! On Valentine's Day, I broke the no longer existent rules and went with white pants. I wanted to wear something girly and romantic for love day, but I wasn't in the red mood. Maybe because my house was completely covered in all things Valentine's!
I'm loving these booties, though. I think they're going to be regulars for the spring!