I have a confession. I'm not a fan of taco night. I know, hang me by my toenails. I'm good with fajitas and plenty of other Mexican dishes, but since I cut out a lot of dairy and grains, tacos leave me feeling hungry. Salad scattered with ground meat just isn't that amazing. When my kids chant Taco Tuesday every time I ask them what they want on the monthly menu, I roll my eyes. That is until last month. I made these spaghetti squash taco boats to fill the need for actual substance other than lettuce, while keeping my chanting kids happy.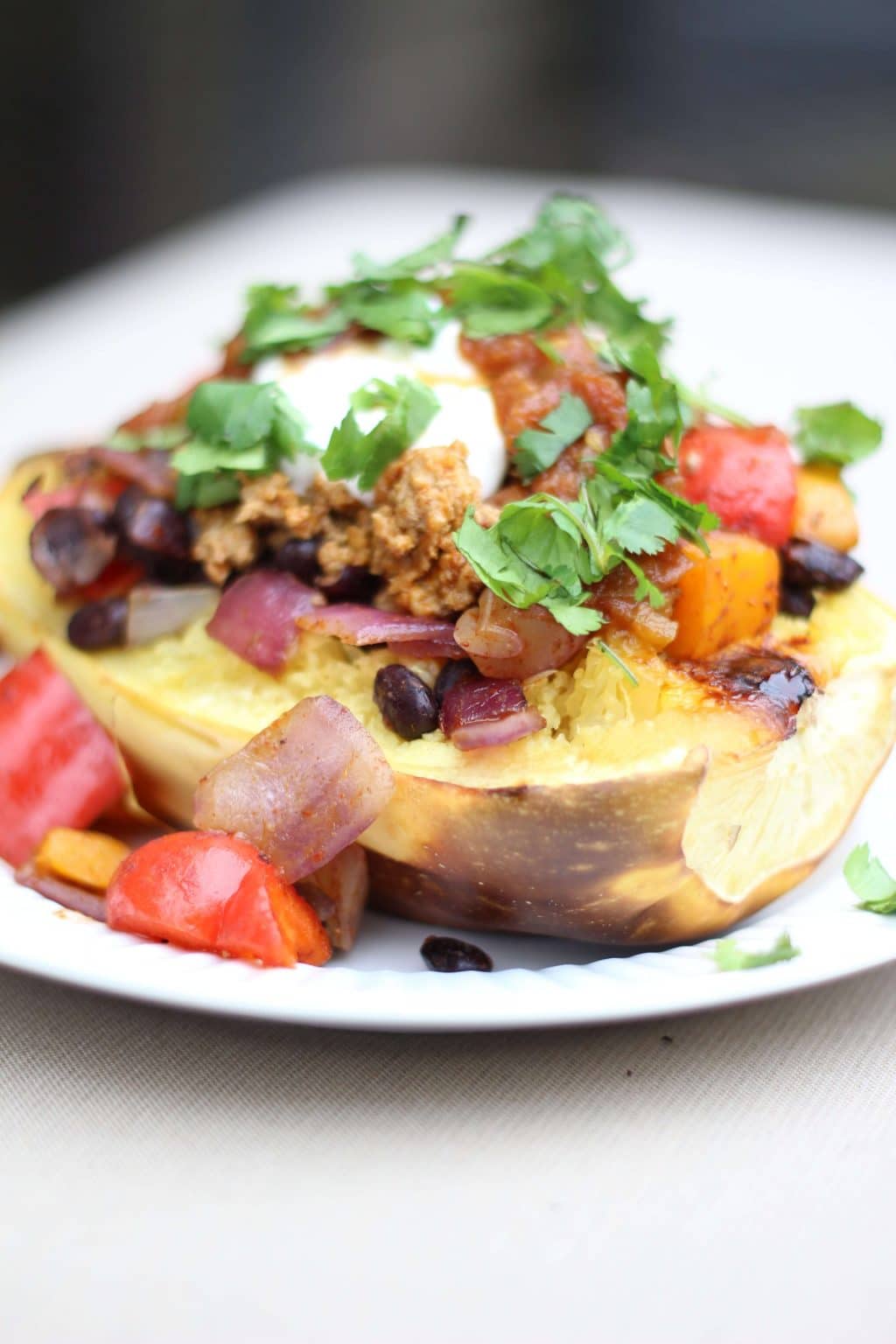 Last time I did a big dollop of guacamole on top of mine. You can really top it with whatever you like!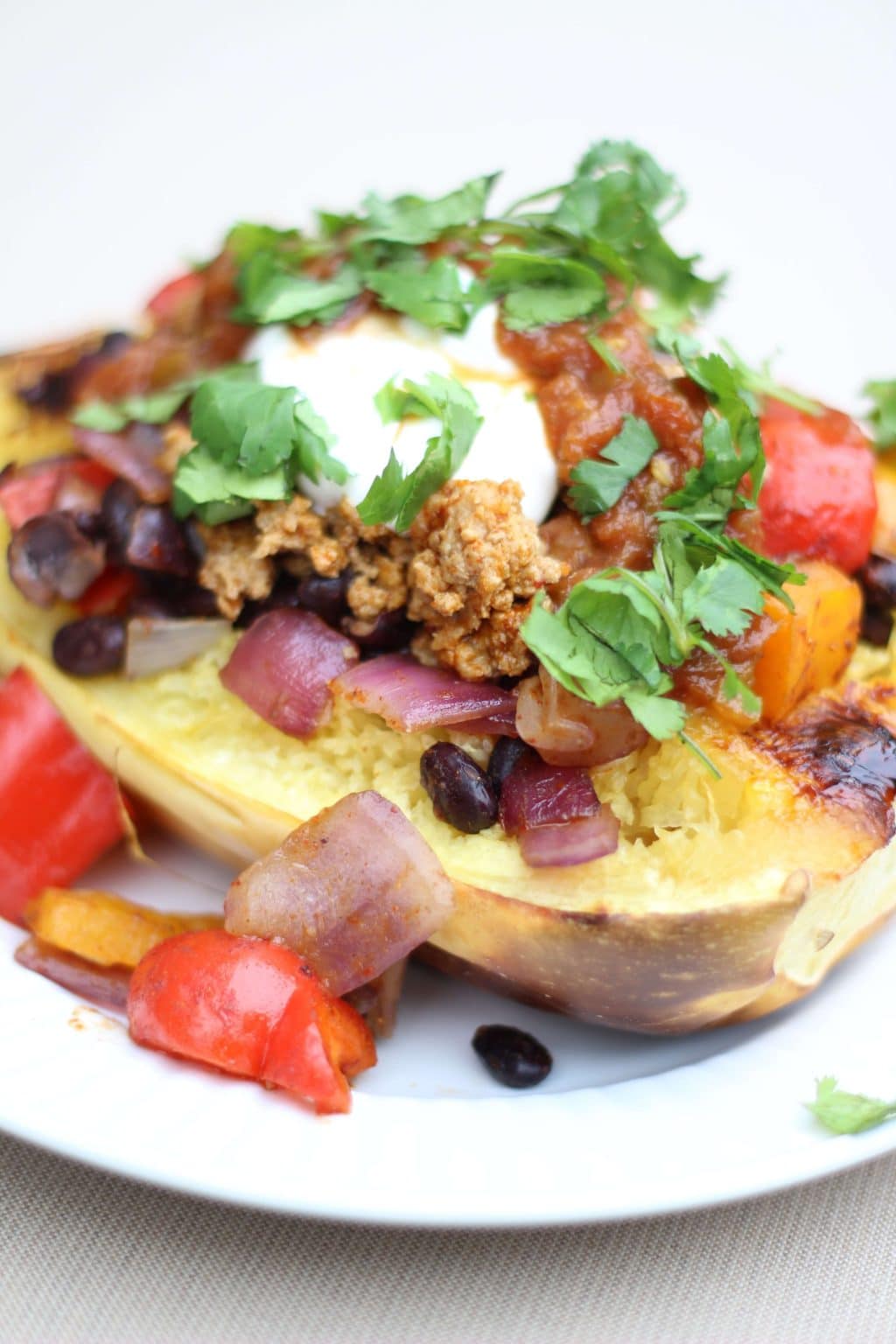 This meal is all about making my entire family happy, which means cooking the meat and veggies separate. If you're cooking for grownups or kids who don't mind food touching each other
(pretty sure that doesn't exist)
then feel free to put it all in the pan together.
All you need to do is brown your meat in a pan and season it like you would taco meat. If you're using a separate pan, cook the veggies the same way. Fill you spaghetti squash and devour. It's that easy.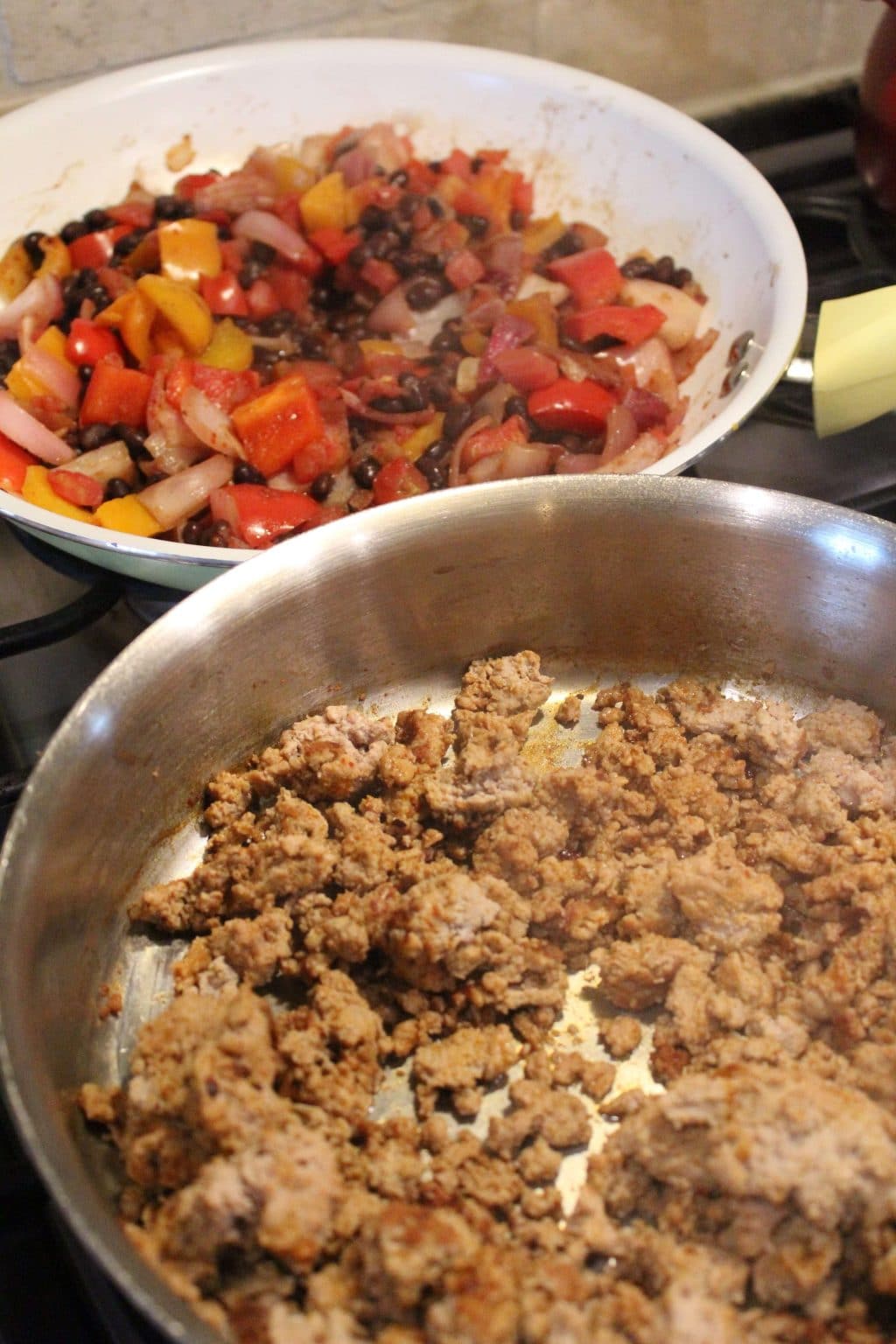 1 or 2 spaghetti squash, cut in half and cooked
1lb ground beef or turkey
2 peppers, your choice of color, diced
1 onion, chopped (can use yellow or purple)
1 can black beans (omit if on Whole30)
1/2 can diced tomatoes (or Rotel for some spice)
1/4 cup taco seasoning, divided
Preheat oven to 350 degrees. Slice spaghetti squash in half and remove seeds. Bake, cut sides up for 45 minutes. (Alternately, make cuts all around the whole squash with a knife and put in the microwave for 10 minutes) While squash is baking, brown the meat in a large pan. In a separate pan, sauté onion and peppers until cooked through. Add half of the taco seasoning to each pan, plus 1/4 cup water to the meat. Stir black beans and tomatoes into the peppers and onions. Scrape sides of squash out a little bit, then fill each half with both meat and veggie mixes. Top with salsa, guacamole, jalapeño. If you're not limiting dairy cheese, sour cream or greek yogurt would be great, if desired.
This recipe makes enough for 4 spaghetti squash taco boats, or 1 with enough meat left for the kids to eat it in shells!