Welcome to the end of January Whole30! If you've followed along with us this whole time, congratulations! It's easy to start the year off with healthy intentions, but keeping that going is another story. Today, I wanted to share 5 tips for eating healthy that I think are crucial for me to stay on track! Make sure you get to the end of this post to enter a great giveaway!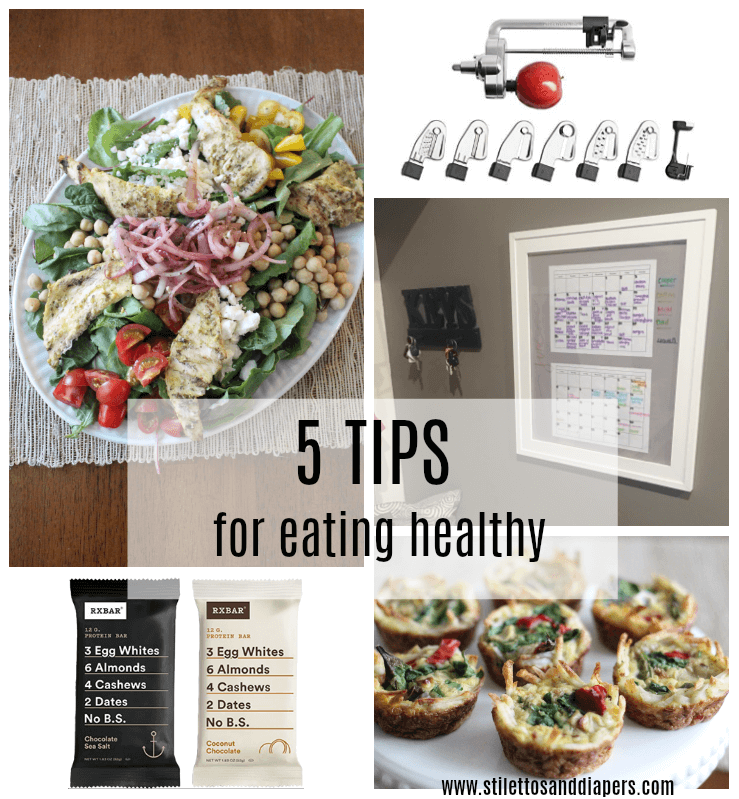 5 Tips for Eating Healthy
1 – Meal Plan
Y'all know I can't sing the meal planning praises enough. I plan 1 month at a time and share them all here, so feel free to use them! If you don't want the recipes I post, check out this post I did on how I plan my meals each month with a more updated version here.
2 – Have On-the-Go Options
I think the biggest thing people struggle with, is eating healthy when there is a time crunch. One of my favorite things to keep on hand, is deli turkey. It's good lean protein, can be added to a rice cake with avocado, shredded on a salad, rolled around apple slices or eaten right on it's own. I just make sure to get it from the deli counter without added nitrates. (Boar's Head makes some good options) Bars make great on-the-go foods as well. RX Bars and LaraBars are our favorites.
3 – Have the Right Tools
You will waste a lot of time if you don't have the tools to make cooking easier. I use my blender, stand mixer with spiralizer all the time. A coffee frother will turn your coffee with no sugar into a delicious coffee shop like treat.
4 – Take the Easy Route
If you've completed Whole30, you probably learned a lot about reading labels, sneaky ingredients and foods to avoid. You probably also learned that there are certain brands that make a great product so you don't have to. Dump ranch might be tasty, but I'll take the Primal Kitchen ranch or mayo over making my own any day. Buying precut veggies (looking at you, sweet potatoes!), frozen riced cauliflower, salad mixes and
5 – Order In
More and more meal delivery companies are realizing people want healthy food, fast! Blue Apron has a great selection of meals and we've really liked trying those with the boys. Sun Basket is one I haven't tried, but they have tons of different options like paleo, clean or gluten free.
Now onto the good stuff! GIVEAWAY! We've teamed up with some of our favorite brands to giveaway a bunch of stuff that can help you stay on the healthy track. Another great way to stay on track, is eating healthy with your friends. Doing this along with Heather at My Life Well Loved, Jessica at Happily Hughes, and Lindsey at Life Lutzurious has made it so much easier to stay motivated! Make sure you join our Whole30 Facebook Group HERE to keep up with your healthy eating!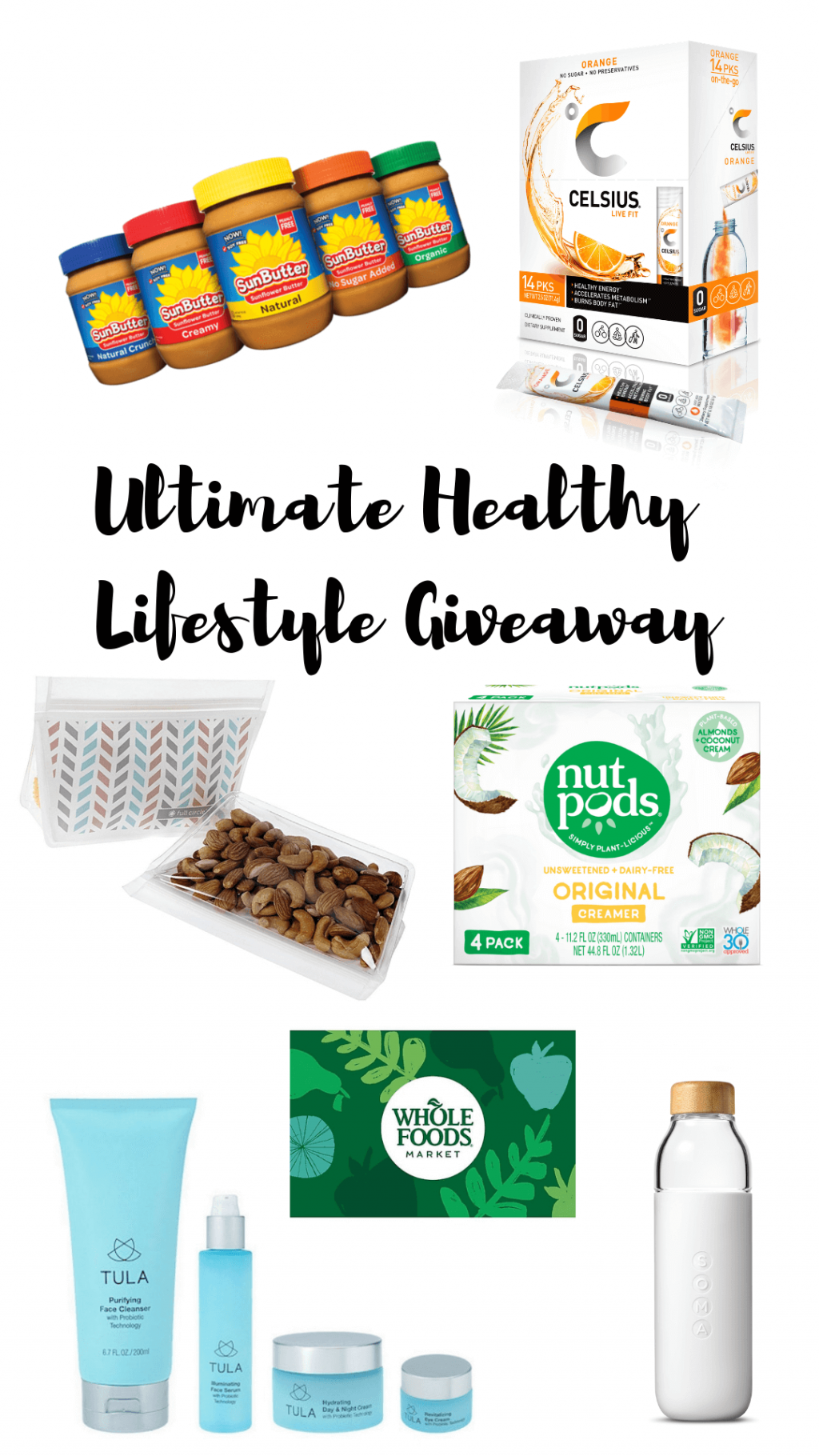 The giveaway includes:
Enter using the Rafflecopter below! Good luck!