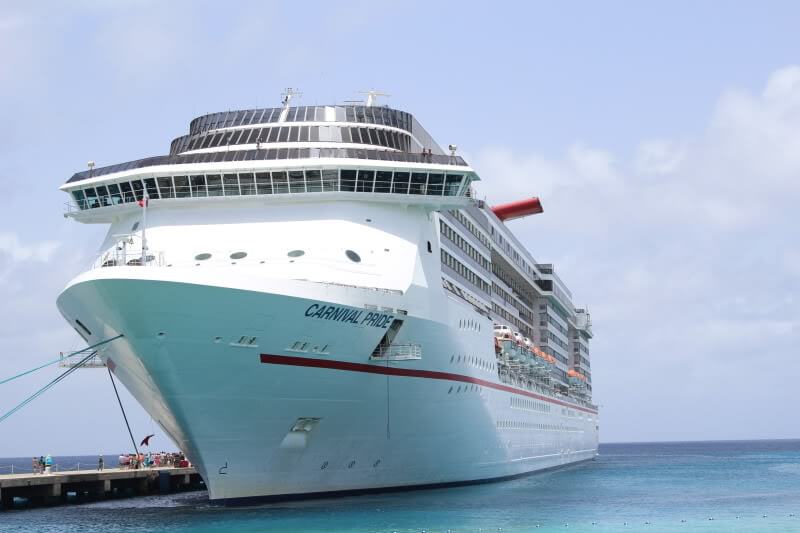 Posting these pictures is making me wish I was still mid ocean, carefree, having someone make me delicious food every meal. Sigh.


Our cruise on the Carnival Pride was nothing short of amazing. We all got to do things we enjoyed individually and as a family.


Our room was an extended balcony cabin. It was set up extremely well and had plenty of space for all our things. Really large closets right when you walk in held all of our clothes and the suitcases slid under the bed. Cooper had a twin size bed, we had a king and there was still plenty of room for the pack-n-play for Callan. There is also a bunk that folds out of the ceiling, over the twin bed if you have more children in your room.


Counter space enough for all things baby, snacks, water and of course, wine!


The balcony was perfection. It opened the room up and made it really bright. We left the curtains cracked a bit at night so we could see the sunrise.


The balcony was just what mom and dad needed while the kids napped. Quiet, the ocean and some grown up drinks were just what the Dr ordered.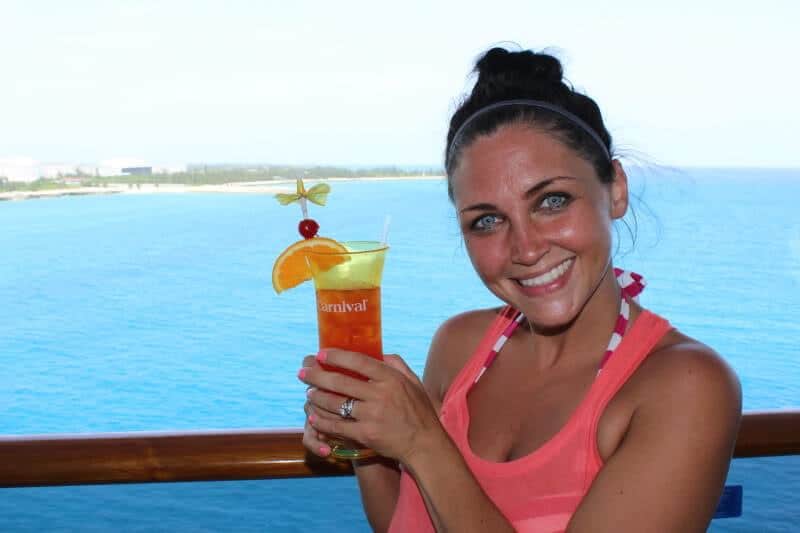 Cooper was crazy about the towel animals. Callan was too, although, he ran into the room and grabbed them the first 2 nights. After that, we let Cooper in first to get a picture!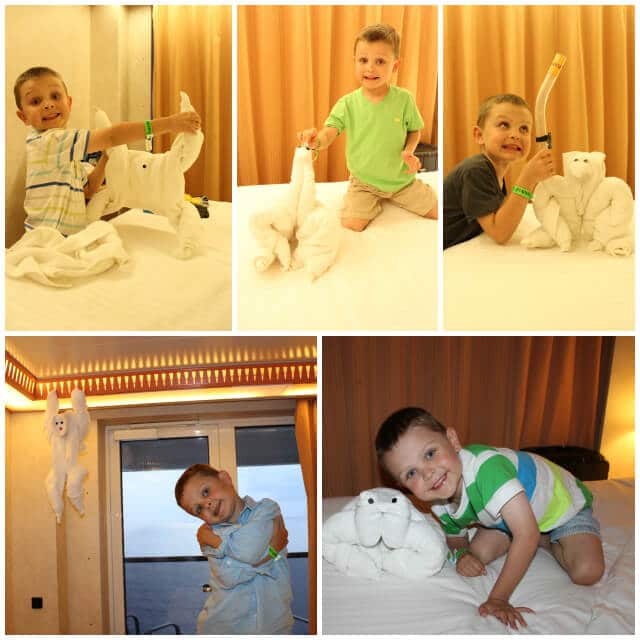 The amenities were great on the Pride. I can't count how many times Coop (and the hubs and I) rode this water slide. I was actually scared the first time I got to the top because it was so high. But, it was so much fun. Got total bathing suit wedgies every time.




There are 2 main pool areas surrounded by lounge chairs, then tables underneath the awning. Above the awning was another deck for sunbathing.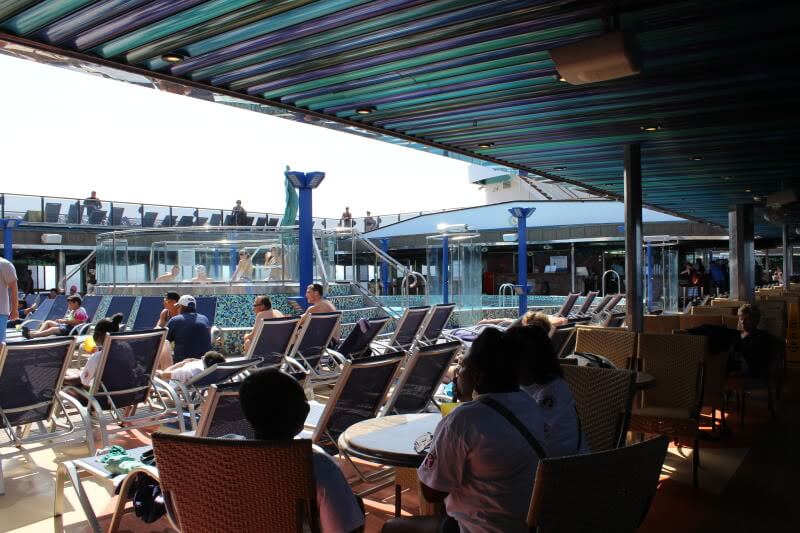 The tables around the pool had quite an amazing view!


Just inside the doors from the pool was the large eating area. They serve food all day long and have pretty much anything you could want. Pizza, salad bar, burgers, sandwiches, Asain, comfort food, you name it. There was also different food every day, so you didn't end up bored with your meals. We ate almost every breakfast and lunch here. The change the breakfast options as well, but had eggs, omelets, fruit, bacon, biscuits, pancakes and pretty much anything that is considered breakfast food. We did have a great breakfast one morning where they serve dinner. You are served there verses more of a cafeteria style in the main dining room.

There was also a place at the very front of the ship that was adults only. It was very peaceful, had it's own small pool, plush lounge space and hammocks hanging under pergolas. I did get down there once during nap time, which was heavenly.

We did a lot of exploring. The ship is just massive! On one of the last days, we found this upstairs arcade that the boys loved!



The area you eat dinner in is on one of the lower floors. On the way there, it's dark and cozy; very castle-esque. There are lounges, the dance club and the casino on this floor as well.


If you're going on a Carnival cruise, come looking good! On the way to dinner each night, they have several different backdrops set up for pictures. They really go all out on some of them, too. We got a hilarious one of the hubs and Cooper dressed as pirates.


The main dining room for dinners was huge. You sit in the same place every night and have the same servers. I couldn't get over the fact that the servers knew all our names.


There was lots of fun to be had at dinner, too. Besides my goofy boys, the wait staff sang and danced a song each night. It was one of my favorite parts!

The first night we were on the Carnival Pride was Father's Day. We decided it was the perfect night to go to David's Steakhouse. It is a restaurant you pay more for, but let me tell you, you will not be disappointed. The food was out of control delicious. I told the hubs it was one of the best meals I've ever eaten.


Speaking of food. I ate a ton of it. I kind of consider myself a foodie. I love to try new things and I love good food. There was always a ton of food on our table each night. Often with the boys, I'll order them food at a restaurant and they won't love it. Since you are able to order as much food as you want aboard Carnival ships, everyone left dinner happy! They even special made food for Cooper when he was requesting certain things.
That may be 3 plates of food in front of me…one was Callan's, but I ordered it because I wanted to try it. Bacon mac-n-cheese? Yes, please! I had 11 different kinds of seafood, including lobster twice and oysters. We also had filet a few times and chateaubriand. There was no lack of tantalizing for the taste buds. And now I'm really hungry.


I'll be back with all the info on our island hopping!


Thank you, Carnival for sending my family on vacation on the Pride. All opinions are my own. No additional monetary compensation was received.