Dear Santa is so sweet. He left his his busy little elf's in the North Pole and came to our house last Saturday.
(Don't worry, I won't tell your kids.)
He knew we couldn't fit all Cooper's presents in the suitcase to get home from the Big Apple. I must say, Dear Santa went a little overboard this year. He must have been very excited that Cooper could open the gifts himself.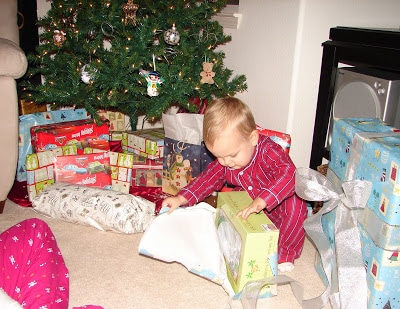 Hmmm, what's in here?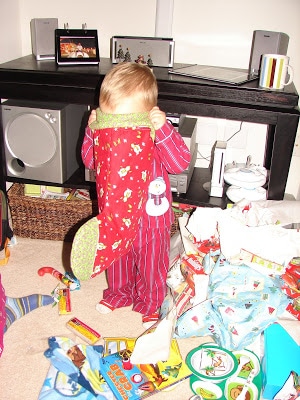 He wanted
everything
out of the package before opening the next gift!
Diego backpack for the plane ride. Doesn't he look ready for school?
*Tear*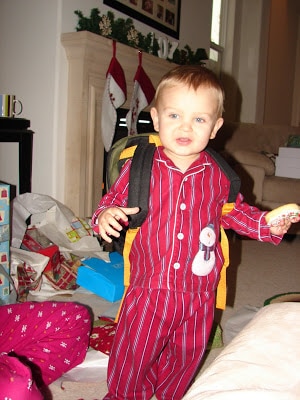 Now Santa, I just want a white NY Christmas! Make it happen!