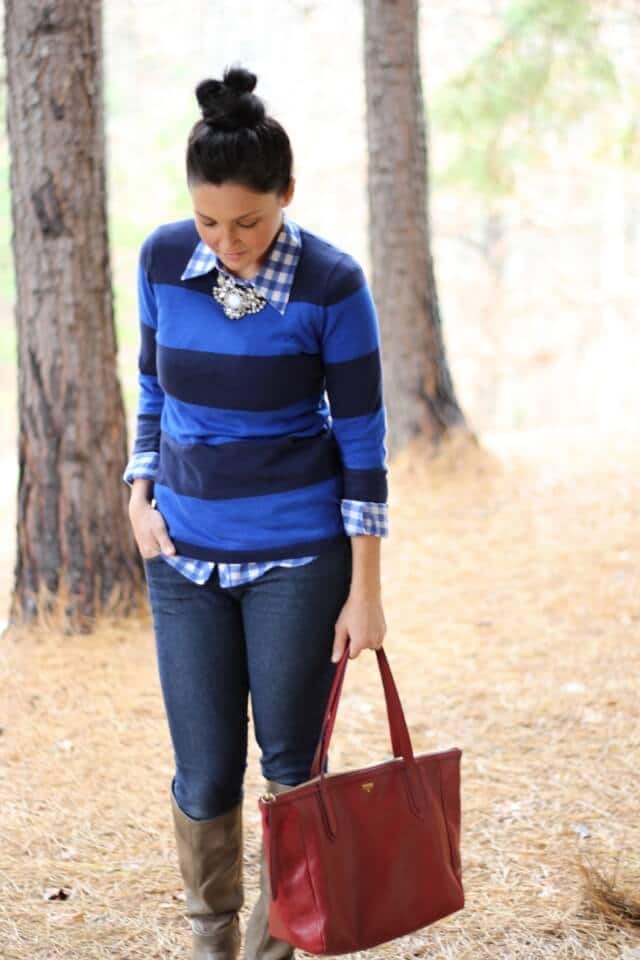 Skinny Jeans: F21, Sweater: Old Navy, Button down: Hazel and Olive, sold out, similar, Bag: Fossil

c/o

Necklace: Molly Suzanne, Boots: Julienne by JustFab

c/o
I've never been one to wear my hair up, but I keep finding myself with absolutely no time and rushing out the door. I like to call this look "3 day old hair, twisted, twirled and blobbed on top of my head". Gets me out the door in 2 minutes and that, is the key to getting anything done these days!
A little pop of bling goes a long way in making you feel good, especially with that old, greasy hair. This week has been full of doctors appointments, school happenings,
phone calls to utility companies and house stuff galore. We are officially in the single digits until close day!