These homemade McGriddles pack double the protein (40 grams!) and what seems like about double the amount of food of the restaurant version. They are filling and really delicious!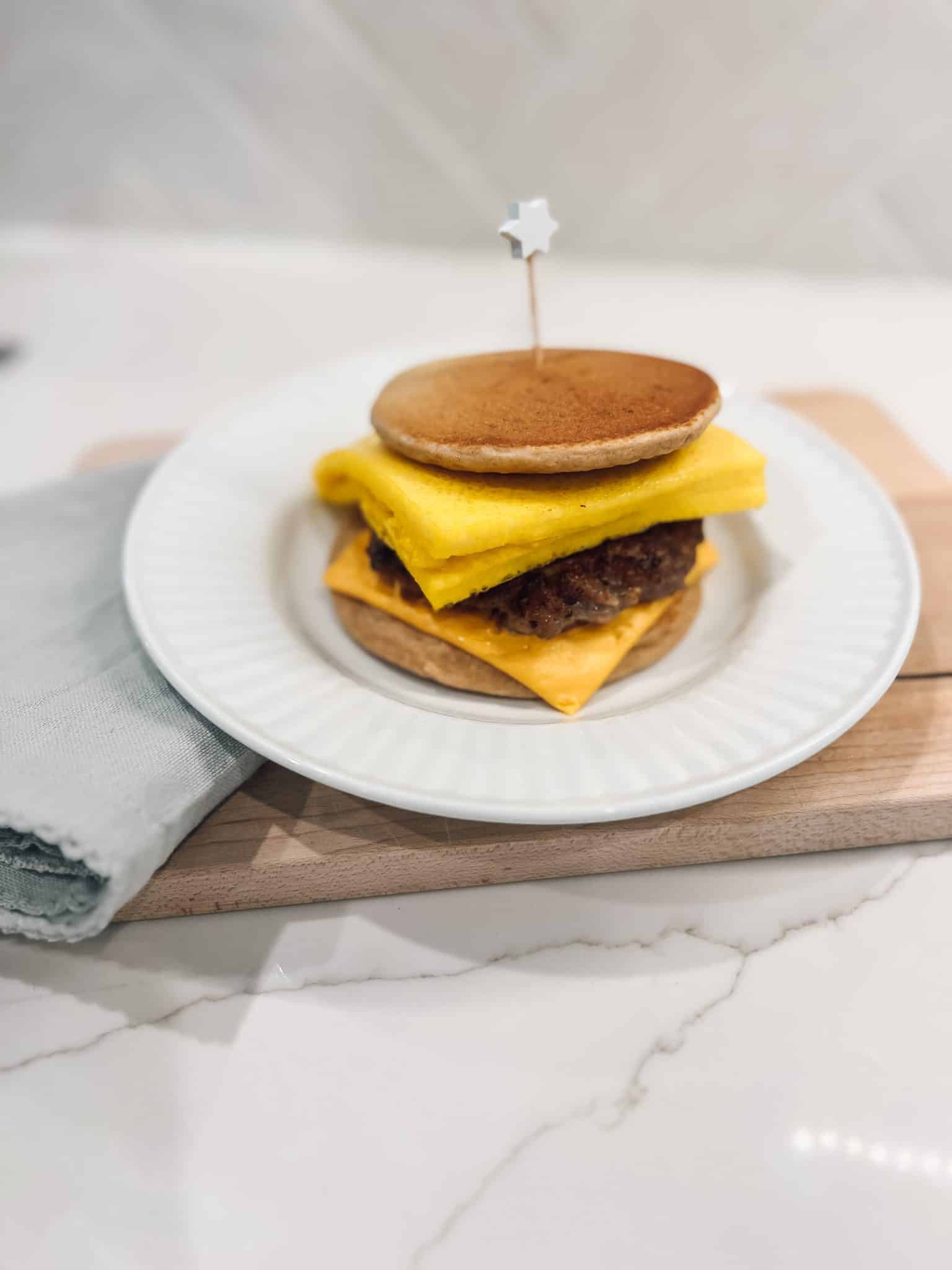 Homemade McGriddles Recipe: Makes 6
Pancakes
2 cups Kodiak pancake mix
1 3/4 cups milk
4 Tbsp Maple Syrup
Pour your slightly thick batter into 4" circles and cook low and slow on the griddle or pan. I cook at 300 for about 2 minutes per side. 
Eggs
12 eggs
1 cup cottage cheese
Blend and pour onto a cookie sheet lined with a silicone mat. Bake at 350 for 12 minutes or until firm. (May need to rotate halfway through if your pan is uneven!) Cut into 6 rectangles and fold each rectangle in half. My boys say these eggs taste exactly like McDonald's "fake" eggs as they call them! They are super fluffy and a great way to make ahead eggs for any breakfast sandwich. 
Sausage
1 lb Turkey sausage (you could also use bacon instead)
Shape into 6, 6" circles and cook 3 minutes per side, or until cooked through. These will shrink as they cook. 
Stack the ingredients together, adding a slice of cheese of your choice. I used American for these. They are best stored with the ingredients separated, then stack and heat about 60 seconds in the microwave before serving. Enjoy!