This is an old post that I thought would be really fitting to share again right now! It's the last week of school for most and these last minute DIY teacher gifts are great and easy!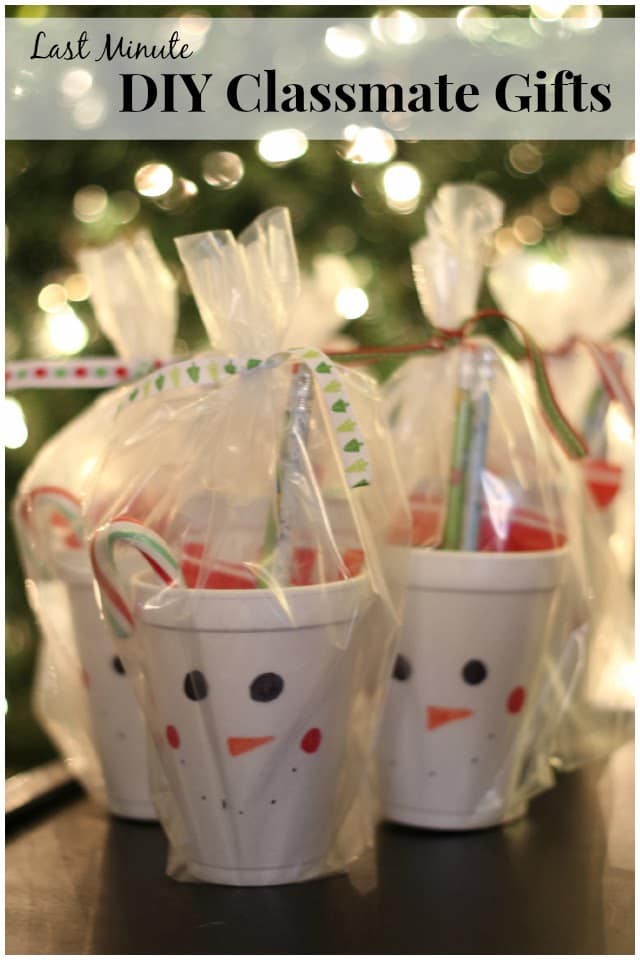 If you give a girl a Sharpie, the first thing she'll do, is craft! She'll start a list of things she'll want to DIY and realize they can all be made with Sharpies! After a stop at Staples, her list will grow. Especially after seeing that Sharpies now come in metallics. 
DIY Classmate Gifts
A cheap package of styrofoam cups can be transformed into adorable snowmen with just 3 colors. To save from having to add gift tags, her child can write his name on the back. The cups are then filled with festive pencils, a candy cane, holiday fruit snacks and a package of hot cocoa. A Ziplock bag with the top sliced off and some ribbon completes the look. Her child will be a huge hit in his class!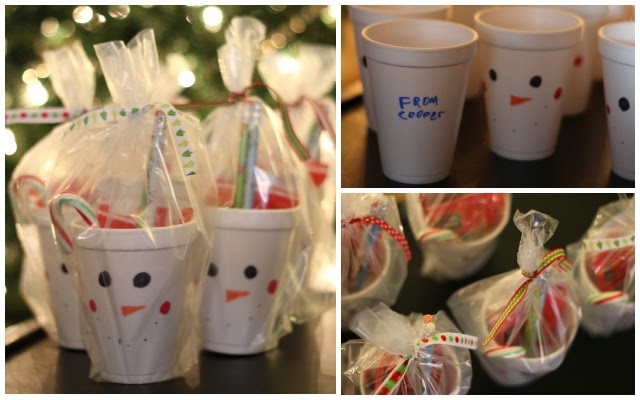 DIY Teacher Gifts
But why stop there? So many Sharpies, so little time! She needs gifts for the teachers, and fast. Because it's always more fun to have something that's handmade, let's keep going with the Sharpies! A basic white mug, decorated with a Christmas tree and personalized on the back, is the perfect gift for a Kindergarten teacher.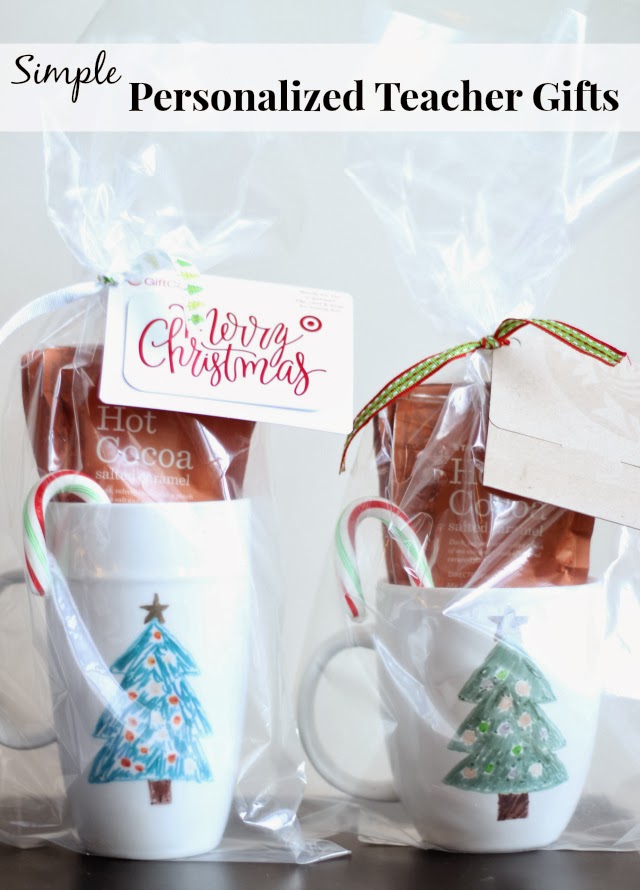 Do all the decorating, then place on a cookie sheet in the oven. Turn the oven to 425. When the oven is up to temperature, set the timer for 30 minutes. When the timer is done, turn the oven off, but leave the mugs in until they are completely cool, or else they can crack. This will set the ink, although, it does change the color just a bit. The lime green Sharpie turns into the perfect Christmas tree green after baking! Fill the mug with Starbucks salted caramel cocoa packets and a candy cane before tying it up with a gift card.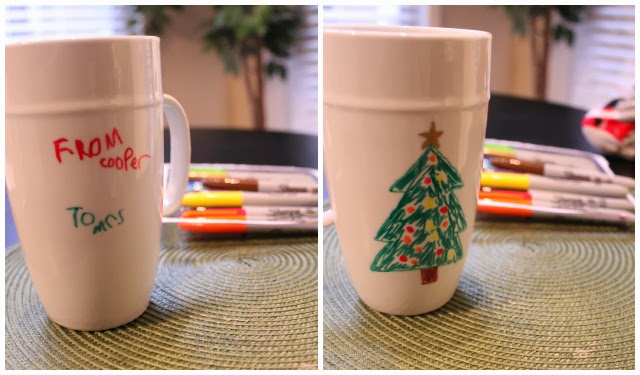 If you're in need of some last minute holiday gifts, these are quick, easy and sure to please! Keep in mind that if you use Sharpies on a glass, keep your design 1″ away from the rim and do not eat from areas that have Sharpie designs on them.