Happy Monday! I set myself up for a successful week in getting my meal plan done yesterday! We have been on a mission to eat healthier since settling in our apartment here in Michigan. Planning each week helps me so much and keeps us from ordering pizza. 🙂
Weekly Meal Plan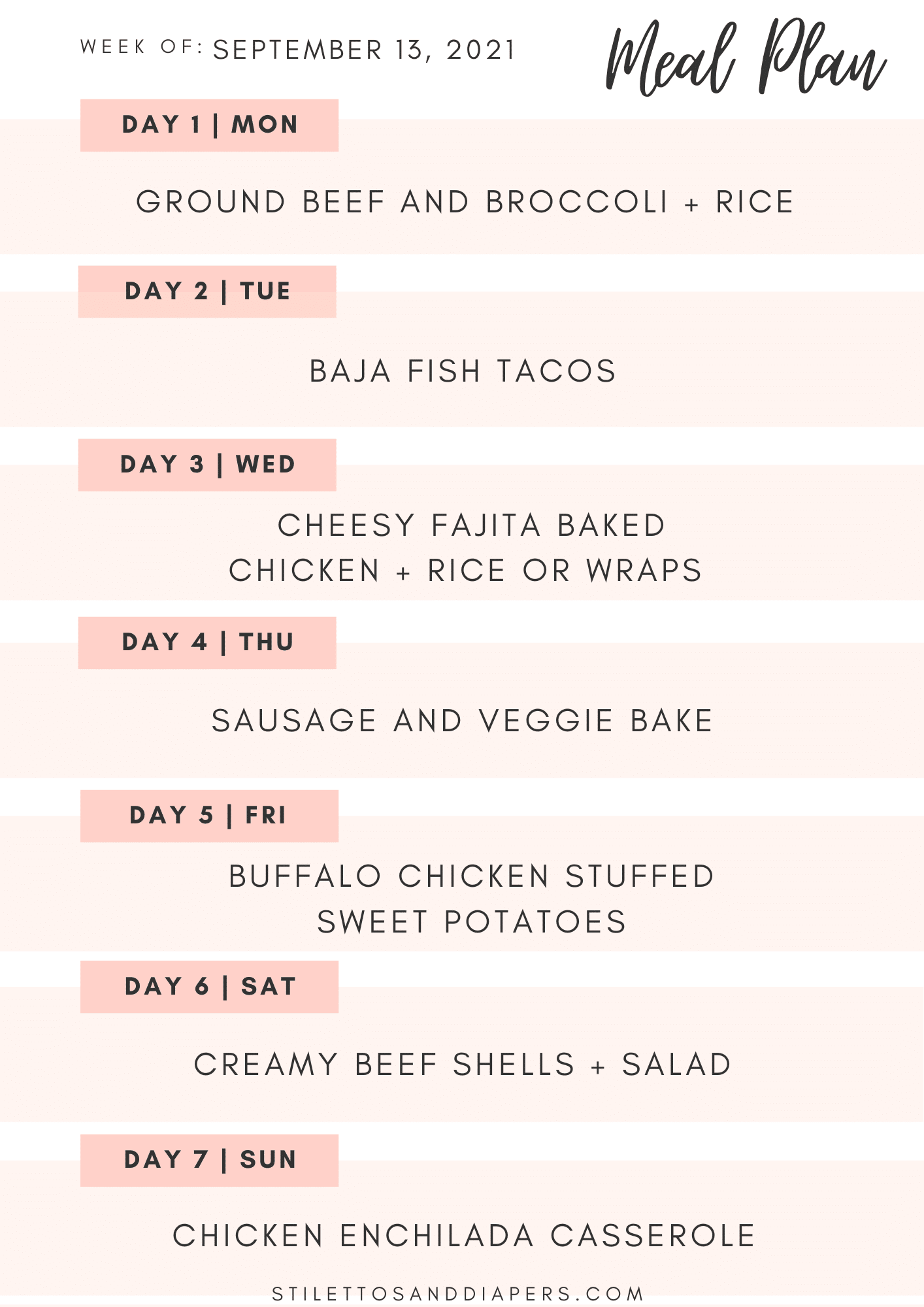 This Weeks Best Sellers:
These braided sandals that I've been wearing and loving all Summer.
The plaid shacket I wore last weekend to a concert. Will totally be a fall staple and comes in other colors. I have an XS and it fits oversized.
Sleeveless midi dress that is a great fall transition piece. I love the deep green color I got!
The dainty necklace from my Amazon accessory finds post. It's under $10!
This Fall perfect dress that I have in white and red. It fits TTS.
Puff sleeve square neck top. Need something a bit dressier for the office or date night? This top is a perfect pick!
Great Deals Today:
This pajama set 50% off with code 66LI2EW4. I have the sleeveless version and love it. Fits TTS.
Spend $100 get a $20 gift card on baby gear.
Batwing sweater, perfect for layering! 30-50% off and under $20.
Vince Camuto Chelsea boot under $100. Comes in several different colors.
Pom Pom throw blanket 19% off plus an additional 30% off!