This post is sponsored by Ling Ling® Ramen. The opinions and text are all mine.
Did you know that we were completely shocked to know we were having a boy when I got pregnant with my firstborn, Cooper? I have 3 sisters, my husband has 3 sisters and we thought for sure we would have a household of girls. The shock continued on with our second, then by the 3rd, I was just prepared to go blue!
As they've grown up, I have not only been learning how to mother as I go, but also all the things about boys. Most of my friends' kids are all younger than mine and there have been so many things that are just much different about raising boys than I remember life like in a house filled with girls.
It's loud. So loud.
I know girls have their shrieks, but I'm not convinced that they are as loud as a pile of boys who think the living room is a WWE ring. Speaking of wrestling, it's nonstop. I am still in absolute shock that we have only had 1 broken bone in 12.5 years of parenthood and that one wasn't even on my watch!
They don't stop eating.
The thing that has surprised me the most, though, is how much they EAT. I remember my husband telling me that as a kid on taco night, he would eat 12 tacos. I giggled because there's no way that would happen. Right? But here I am, totally proven wrong. My grocery budget is literally doubled in the last few years because these boys can pack some food. Luckily Ling Ling® Ramen has come to my rescue on this front, but I'll speak more on that later in the post! What would you consider a good snack? A granola bar? Maybe a cheese stick? No, mine want a full meal in between meals. If only I had their metabolism…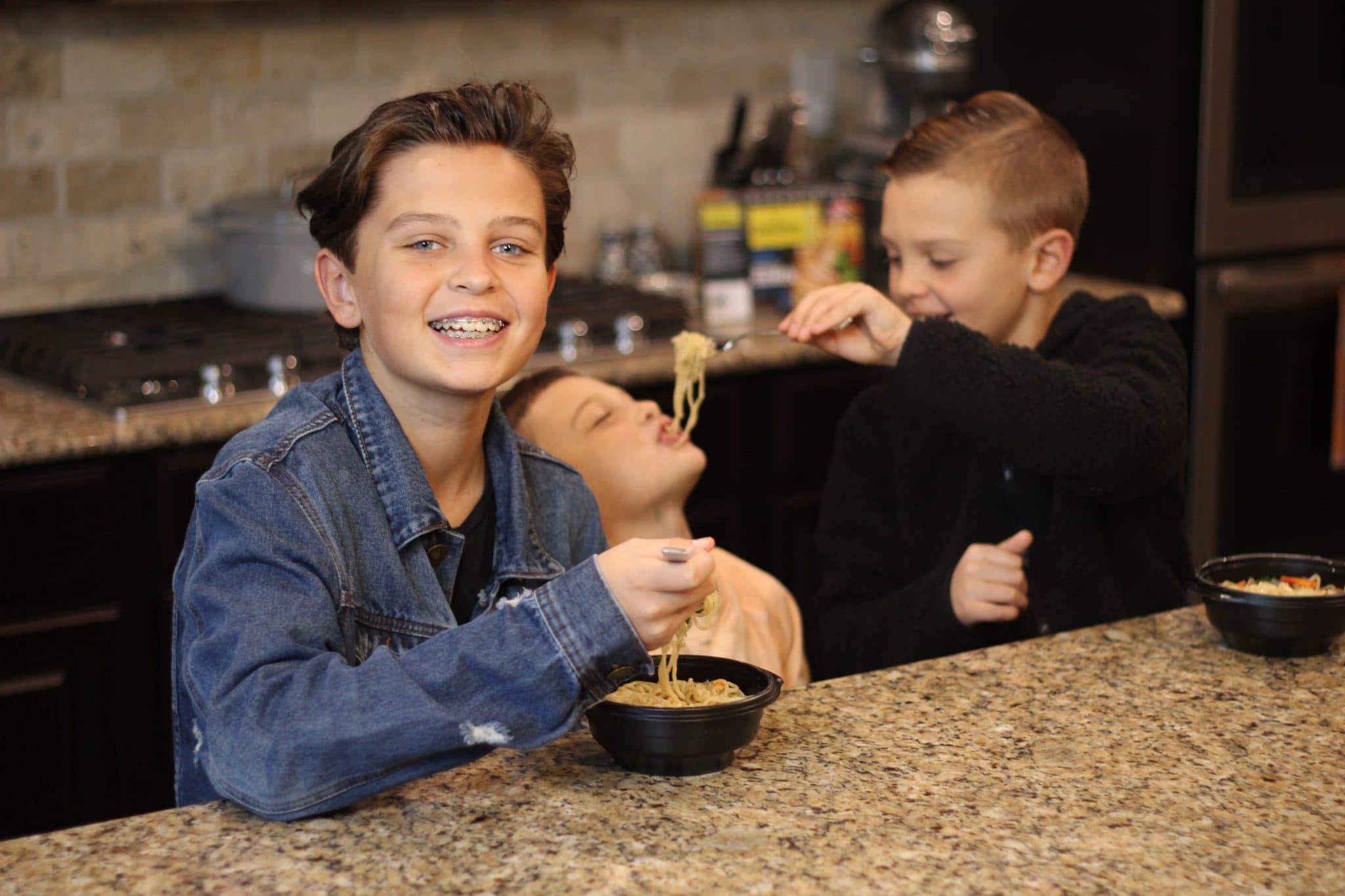 I've had to get creative with things they can eat that don't require me making it for them. (Peanut butter sandwiches are only okay so many times a day). One day when specific groceries were a bit challenging to come by, I ordered lasagna noodles in my grocery delivery. They brought ramen instead and since they just left it in the driveway, I put it away and figured it would get eaten eventually. Well, my boys found it and it was gone in a flash. They begged for more ramen. But I didn't want them just eating noodles for snacks and sought to find something that would make them happy as well as giving them more than just carbohydrates.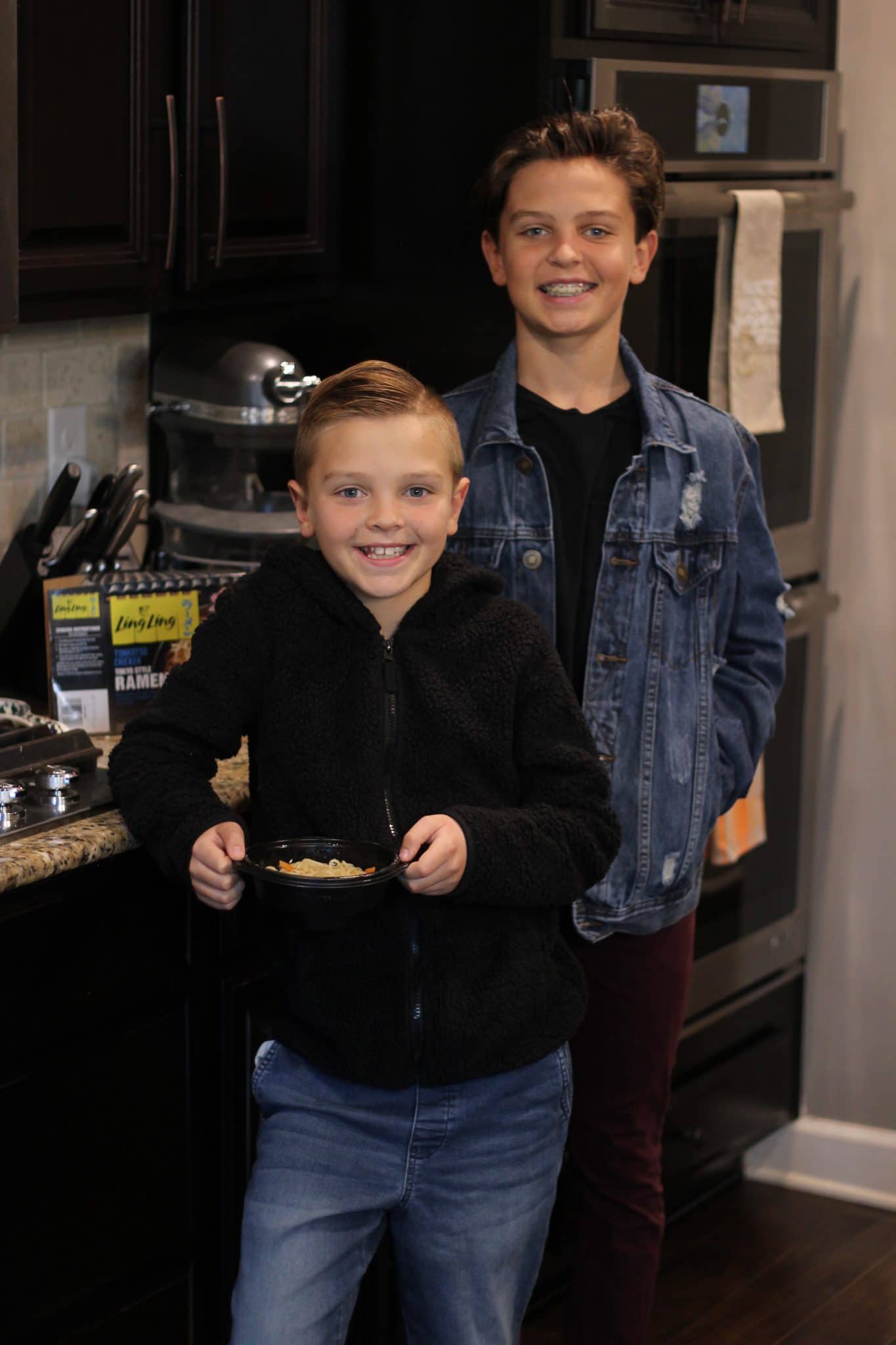 Enter Ling Ling Ramen! These new frozen meals at Publix take less than 5 minutes to heat up in the microwave and are filled with much more than just the perfect noodles. With veggies, chicken and plenty of flavor, these are like your favorite authentic Asian takeout, without leaving your house. And while my boys might have these entire meals anytime they're feeling hungry, they're perfect for a date night in, a family take out night (without having to actually order out), or anytime you're busy and need dinner on the table stat!
That speed comes in handy when these guys have sports practices that always hit right at dinner time. We are about to get into winter sports season and between practices and games, the schedule gets a bit wild. With 2 parents and 3 boys, we have to divide and conquer, leaving dinner to whatever we can figure out. If I announce it's ramen night, I could say that I'm sad they want it more than my cooking, but I also can't blame them one bit. It's delicious!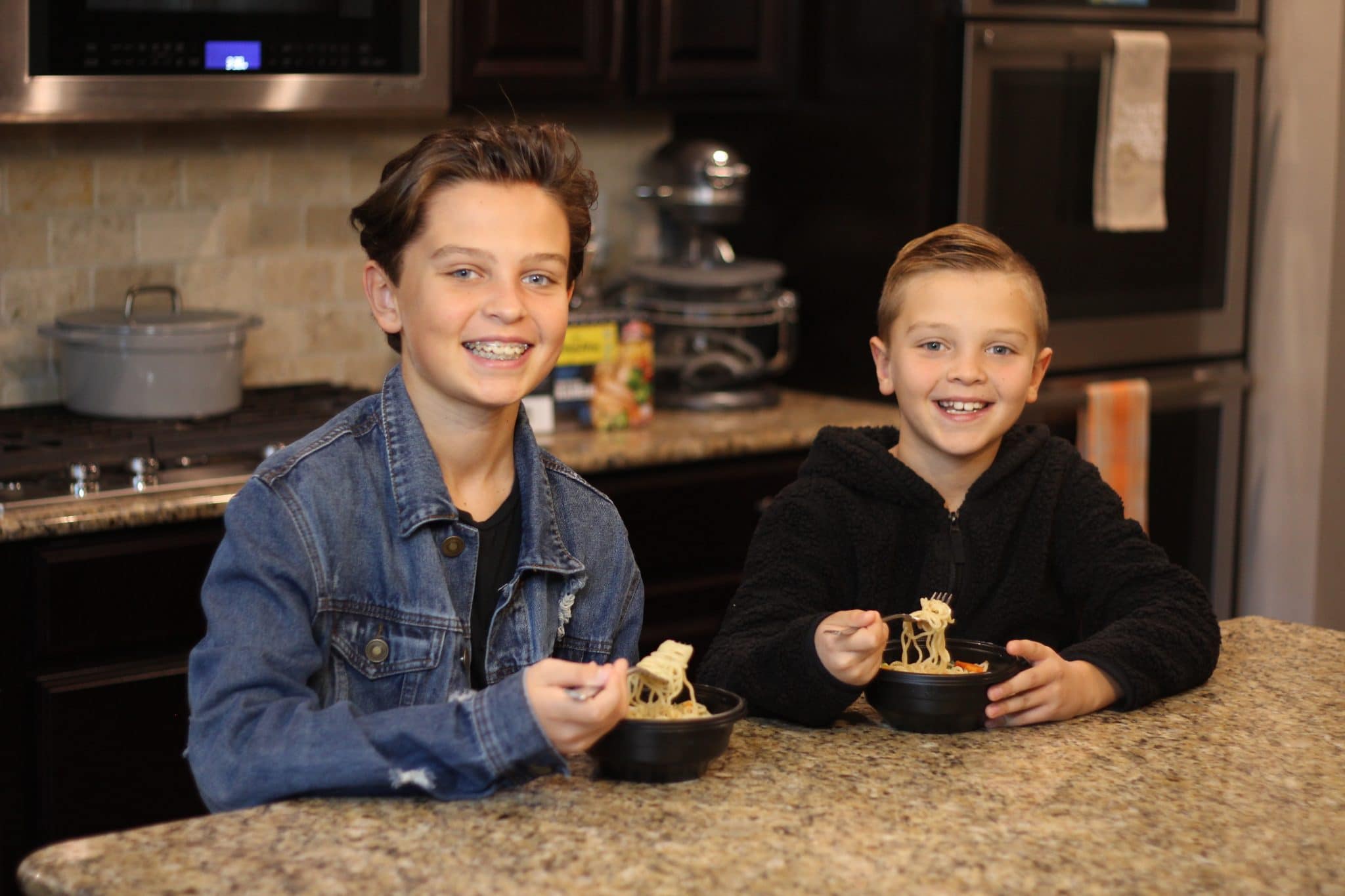 As the air starts to chill, it's a great time to try out Ling Ling Ramen. It's so much more than your average cup of ramen. Filled with real grilled chicken, plenty of vegetables and flavor that will make you question if it really was a frozen dish, these hearty ramen soups are perfect for winter meals. Bring the Asian restaurant experience to your kitchen on your next trip to Publix, or better yet, have it delivered!