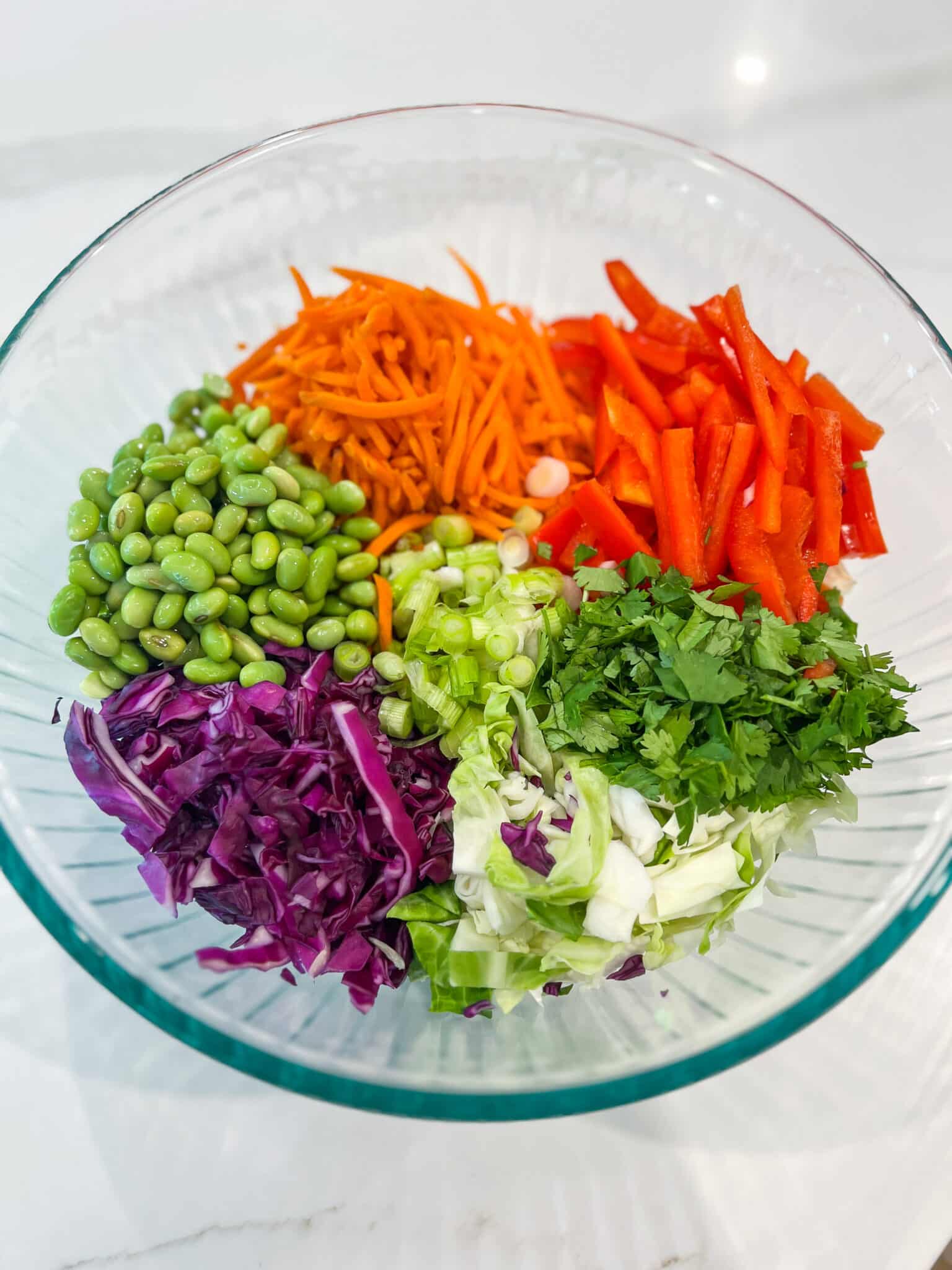 This Asian Crunch Salad boasts the prettiest colors and amazing flavor. The best part is that it can be made ahead and stays crunchy. Perfect for a Summer BBQ!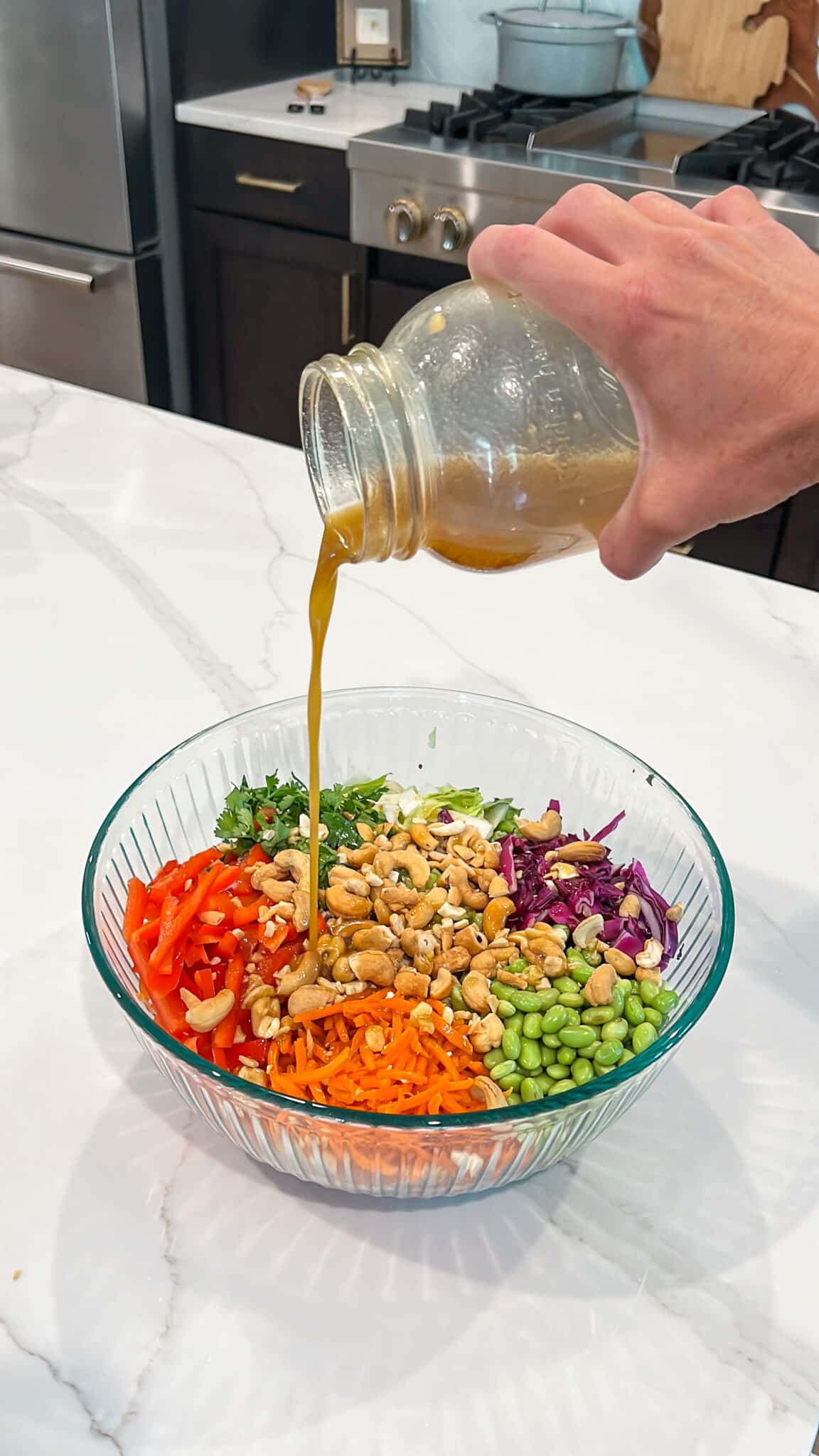 Asian Crunch Salad
Salad Ingredients
4 cups chopped cabbage (or prepared coleslaw)
2 cups shredded carrots
1 red bell pepper, thinly sliced
3 green onions, thinly sliced
1/2 cup fresh cilantro, course chopped
1 cup shelled and cooked edamame (I use the pre-shelled frozen ones)
1/2 cup cashews, broken into pieces
Dressing Ingredients
1/4 cup olive oil
1/4 cup honey
1/4 cup white wine vinegar
2 Tbsp soy sauce or coconut aminos
1 Tbsp sesame oil
1 clove garlic, minced or pressed through garlic press
1 Tbsp ginger, minced or pressed through garlic press
1/2 tsp salt
Instructions
Mix all salad ingredients in a large bowl and set aside. Place all dressing ingredients into a mason jar and shake well until mixed. Pour over salad ingredients and toss. Sprinkle with sesame seeds, if desired. Eat alone or add grilled chicken or salmon for a delicious, full meal!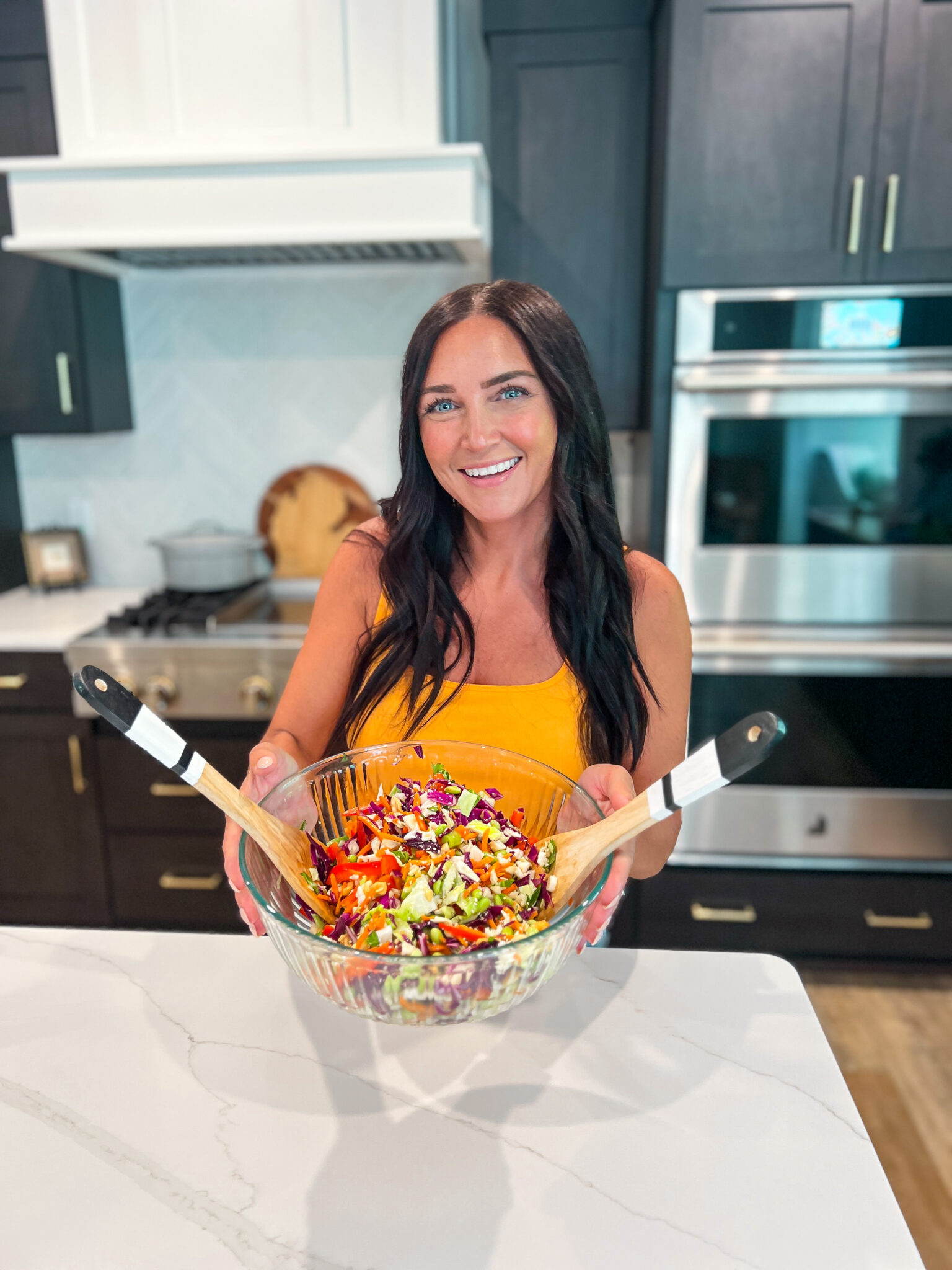 Hope you enjoy this Asian Crunch Salad! You can always pin it to your Pinterest board for inspiration later!