Can I get a wahoo for the insanely nice weather we've been having on the east coast?
Hello shorts.
This was my shopping with the SIL's on the first day of spring outfit.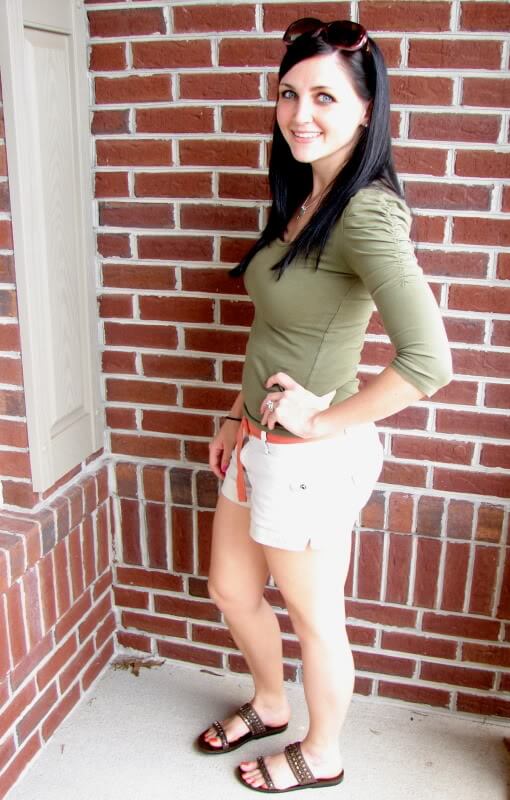 The ruched sleeves are my fave part of this shirt.
A pop of color with the belt…
…and even more on the toes.
I think I may live in coral this summer.
Outfit Deets:
Sunnies – Prada (Gift)
My jewelry is seriously lacking these days thanks to my lets pull/chew/drool on everything wee one. Has anyone tried that teething friendly mommy jewelry? I may be in the market for some for the next few months!