I made it to 37 weeks and school orientation! My goal has always been for Cooper to start school, then I'm ready. Since that day is next week, I wouldn't be surprised if baby decides to show up soon after that. I need a hair cut in a bad way, but I got it colored! No grey for this birth! (I was seriously dramatic about my hair when I had Callan) Haha. If I make it to next Friday, I'll have a fresh trim to go along with it.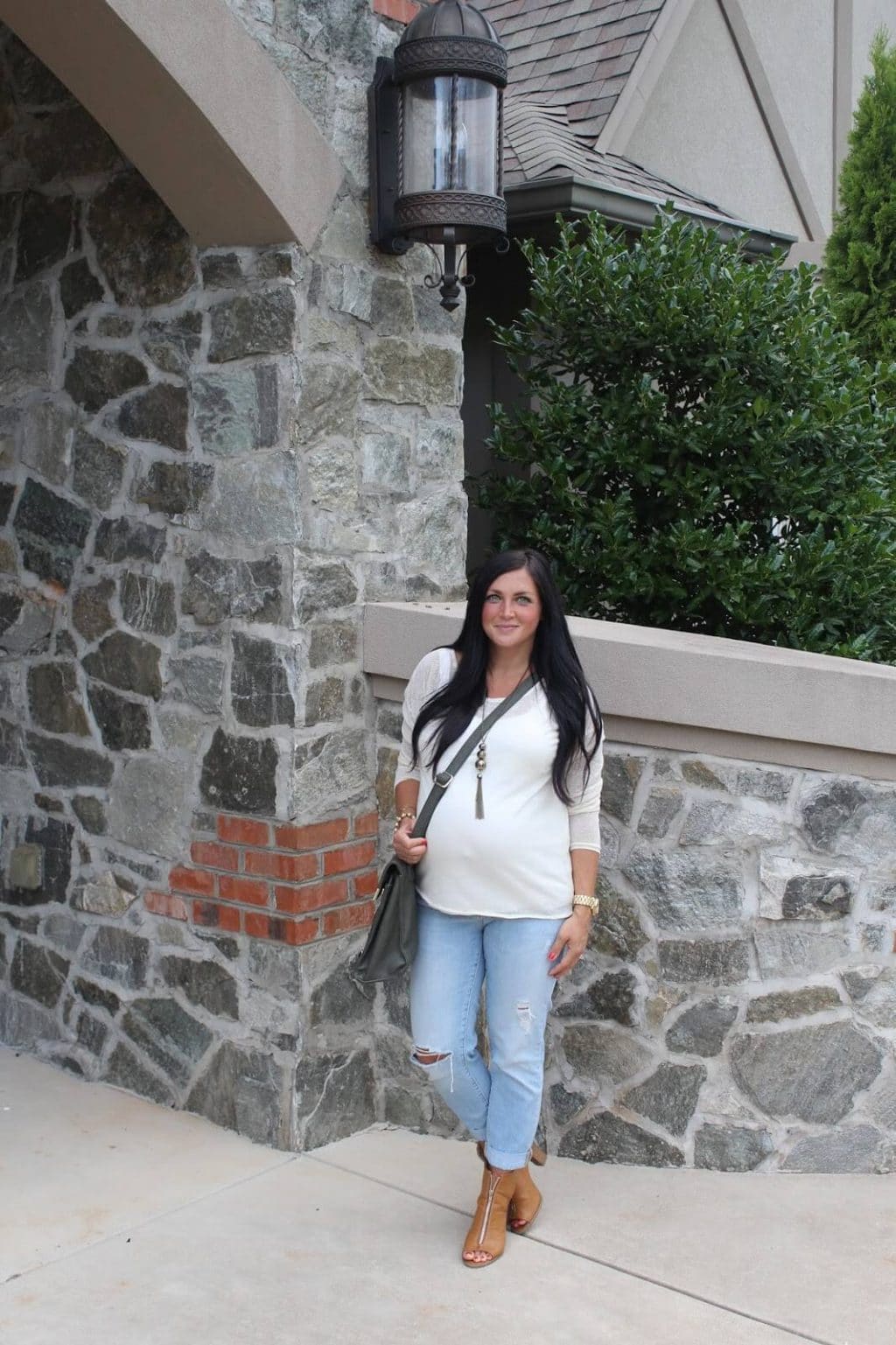 How Far Along: 37 weeks
Size of baby: About 22″, 6.5lbs is average. Last week, #Wbaby3 was just 5lbs 1oz, so I'm guessing he isn't quite to 6 now. I went shopping for lots of newborn clothes last week, so we're ready. I've never had a baby in newborn size!
Total Weight Gain: 26lbs
Maternity Clothes: Mix, non are maternity in this post.
Gender: Boy
Movement: Plenty of reassuring kicks!
Sleep: Pretty good. Finally having to go to the bathroom about once a night on a regular basis.
What I miss: I'm ready for a big glass of cab on the deck!
Cravings: Seltzer. Deer Park black cherry is my jam this week.
Symptoms: Lots of low pressure. Enough to make me wonder if we're going to make it to September!
What I'm looking forward to: Baby! 2 weeks or less now!


Happy Friday! Hope your weekend is full of fun happenings and lots of relaxing!