This is literally one of my favorite posts of the whole year! It's humbling and gives me so much gratitude to look back and see all the amazing things that happened in the last 365 days. Even when there are memories of hard times or trials, it's incredible to see God's hand in our lives and the lessons we learn through each situation.
Just for fun, here are some other years in review! 2018 Year in Review | 2017 Year in Review | 2015 Year in Review | 2013 year in Review
January –
As is usual tradition, we kicked off January with a Whole30 and I wrote about how to successfully complete Whole30 with kids. While on that health kick, I shared a great at home workout with Heather and my favorite big batch breakfasts to get you out the door quickly. I ran in the Hot Chocolate 5k and we spent some time exploring Charlotte on the weekends. Cooper and Callan both started basketball and rocked their seasons!
February –
My sister got engaged and I went to Ohio for dress shopping with my sisters and mom. I went overboard for Valentine's Day, as usual, created a huge Italian charcuterie board, hosted a Super Bowl party and posted one of my favorite Amazon hauls. We decided to step away from super strict eating and try out a month of clean eating, which worked well for our family!
March
March had lots of family fun, from hiking, to school field trips, to chilly surf days on the lake. The boys started baseball and our supper club of the month was a fun Mardi Gras theme. I posted about my favorite skin care products, my top 10 family friendly meals, and was clearly ready for Spring when I showed you the best 1 piece bathing suits under $50.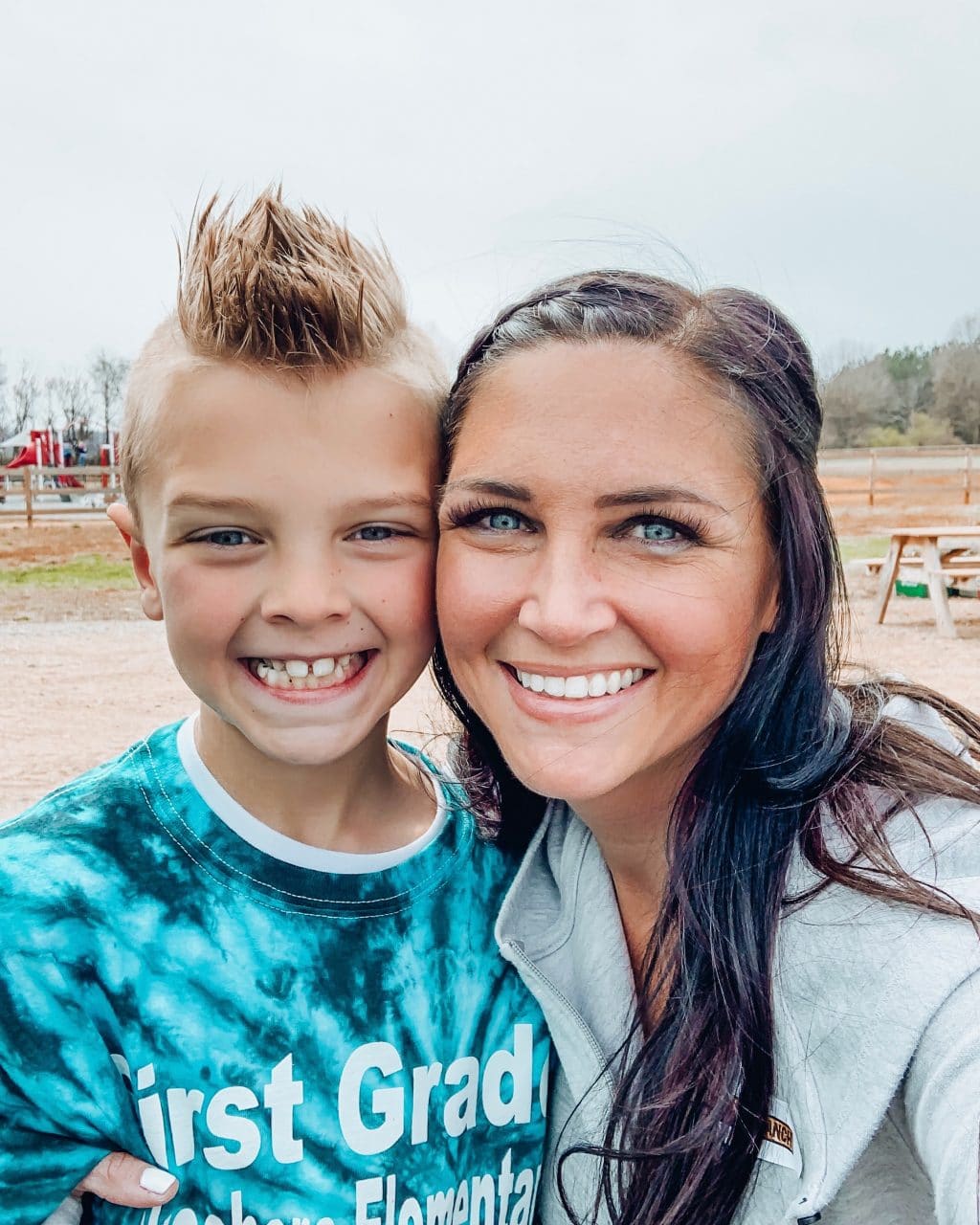 April –
We became a diaper free house! The month was super busy with sports and we practically lived at the ball field. I posted about our Easter Traditions, then after celebrating, we took off to Hilton Head Island for Spring Break. With all the upcoming travel, I wrote about how I stay on track while on vacation. Cooper somehow turned 11 and I still can't believe it!
May –
We hosted a ton of family here for my baby sister's 21st Birthday weekend. I posted a Faster Way to Fat Loss meal plan that has been one of my most popular ever and my May Amazon haul had one of the top 10 pieces of the year; this bikini!  We spent lots of 1 on 1 time with just Lincoln, since we knew this would be the end of him not being in school, too. The boys totally spoiled me on Mother's Day and made me love being a boy mom even more.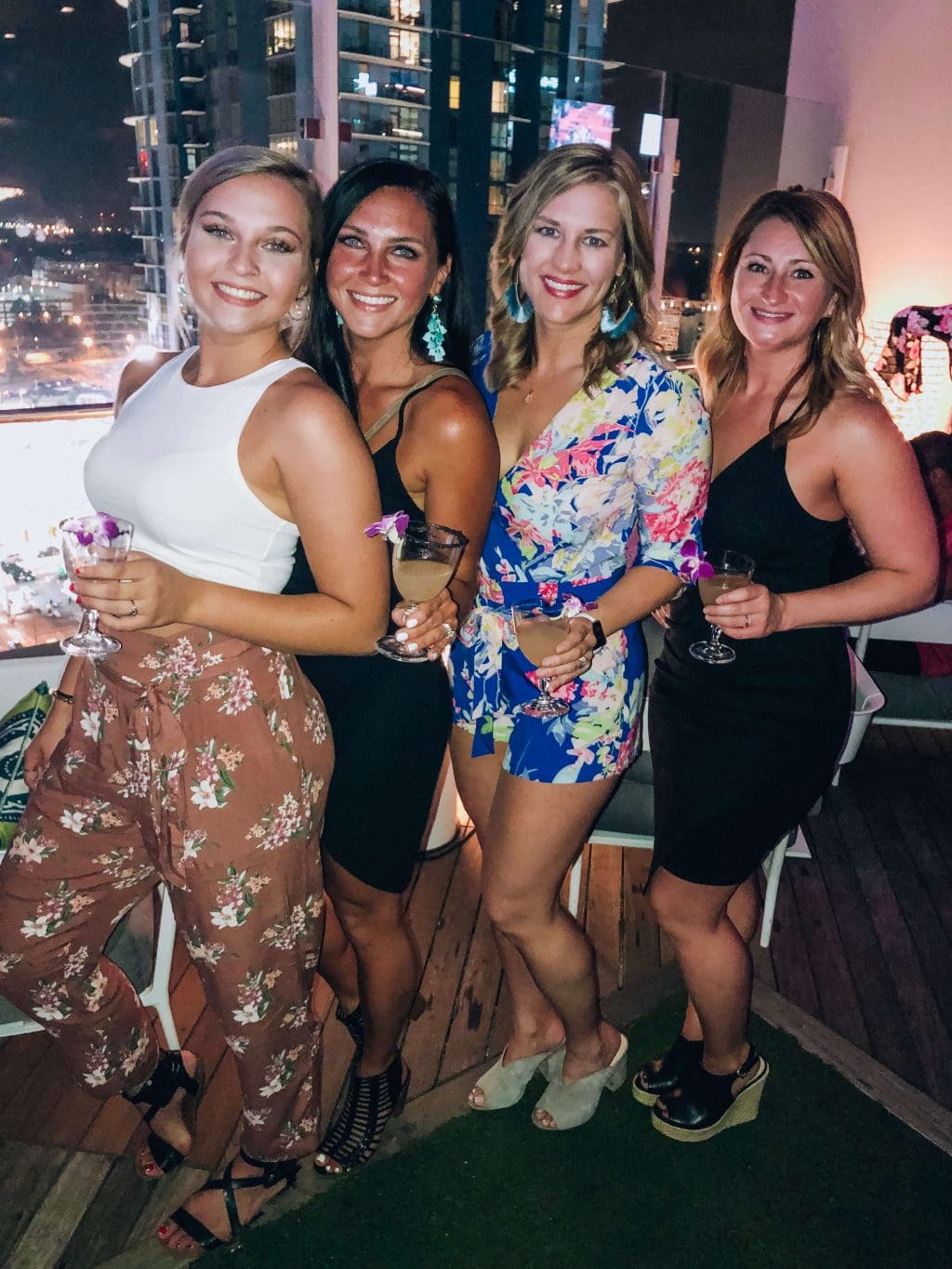 June –
The boys finished school, with Cooper transitioning from president of his elementary to going to middle school! We packed in a ton of travel and weren't home all that much. We camped at Jellystone Golden Valley and went on a baseball tournament weekend trip. At the end of the month, we kicked off our annual trip to the beach at 30A for the 15th year and counting. We also found time to surf in between each trip and fell in love with Nautique boats!
July –
We finished off our 30A trip just in time to be home for July 4th. Cooper went to his first sleep away camp (I barely survived!) and we participated in Love Week at our church. I took all 3 boys back to school shopping early, so we wouldn't have to think about it and The Hubs and I went on an amazing trip to Vail, Colorado as a reward trip from his work for a great year.

August –
I threw The Hubs a pretty over the top Hawaiian/surf themed party that was a blast! The boys started back school in early August as we transition to a different calendar year. It wasn't fun, but I'll love them being out earlier this spring. We prepped for middle school essentials, since they're quite different than elementary. The Hubs and I got to go on another kid free trip, this one with his whole work team to Key West, Florida. We stepped it up in the wake surfing game and I nailed double surfing with my dear friend and the boys started fall sports!
September –
Lincoln turned 4 at the beginning of the month and we threw him a Toy Story 4 Party! My parents came for a visit to see the boys play baseball and football and I finally got my at home gel manicure tutorial posted. I started surfing with a Women's Surf group through Race City Marine and it's way too much fun! September's meal plan was all about easy and simple meals.

October –
Cooper took over the fashion blogger role with his own Amazon fashion haul. We went with my in-laws for the 2nd year in a row to Topsail Beach, North Carolina, which is always a relaxing trip. I went with some of my girlfriends for a quick weekend in North Myrtle Beach and had such a wonderful mom break. I posted my favorite breakfast casserole recipe, we celebrated Halloween and had fun on Lincoln's first field trip. One big highlight of the month, was starting to work with Race City Marine and Ronix. I am constantly amazed at how many doors God has opened through this hobby turned business of mine!
November –
Callan turned 8 on November 1st and had a junk food birthday party! I wrote about ways to teach gratefulness to our boys and how to style the popular Spanx leggings. We traveled to Ohio for my sisters wedding, which was absolutely amazing! We also managed to fit in an over the top 80's Prom Birthday party for my 35th and a trip to Pawley's Island, South Carolina for another baseball tournament. We had a quiet Thanksgiving without any travel!



December –
We started December celebrating our 14th Anniversary with wine and cheese night at home. Throughout the month, we did all the Christmas things: taking our elf on a boat parade, visiting Santa, Christmas parties, school parties, gingerbread making and Christmas Eve boating! I showed you lots of holiday dress options under $100, then we took off to New York for New Years! We got to ice skate, snow board, see The Hubs entire family, 2 of my sisters and lots of friends.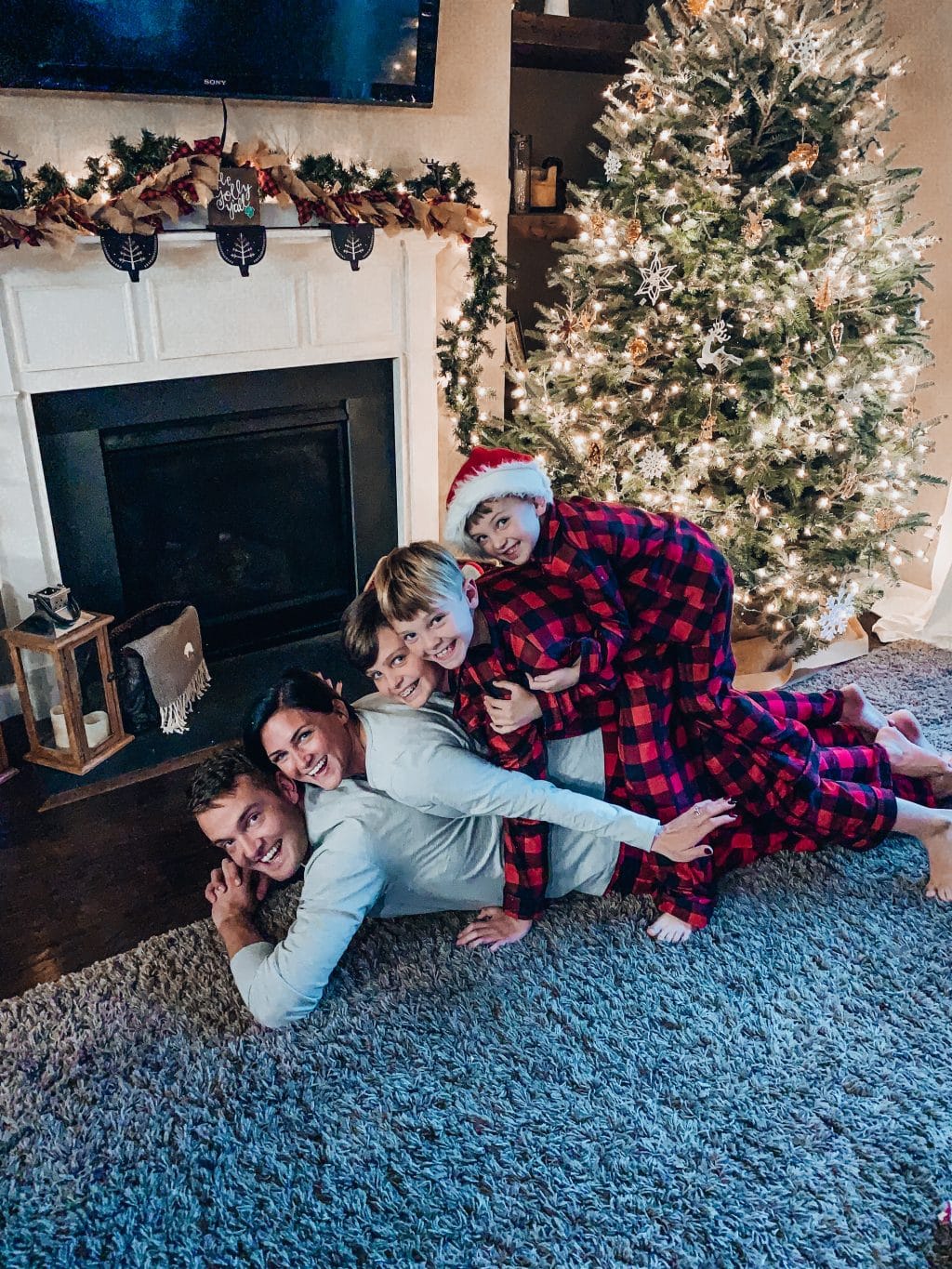 2019 was a great year and I have to thank each and every one of you for taking your precious time to follow this blog. I hope to inspire you in any way I can and that by sharing our lives; the good and bad, successes and failures, that you might benefit from me in some way. I truly am grateful and love you!
Here's to becoming better versions of ourselves, stronger in our faiths and more dedicated to our families in 2020!