Let's just get this out of the way to start.
This isn't the prettiest meal. 
Nor are these the best quality photos. But this is one of my families favorite dishes and also the absolute easiest meal I make. Now that baseball started, it's so important to me that I plan ahead and have healthy meals ready before the games or for afterwards. Every time that I post anything about this meal on
Instagram
, I get tons of questions, so I figured I may as well post it here!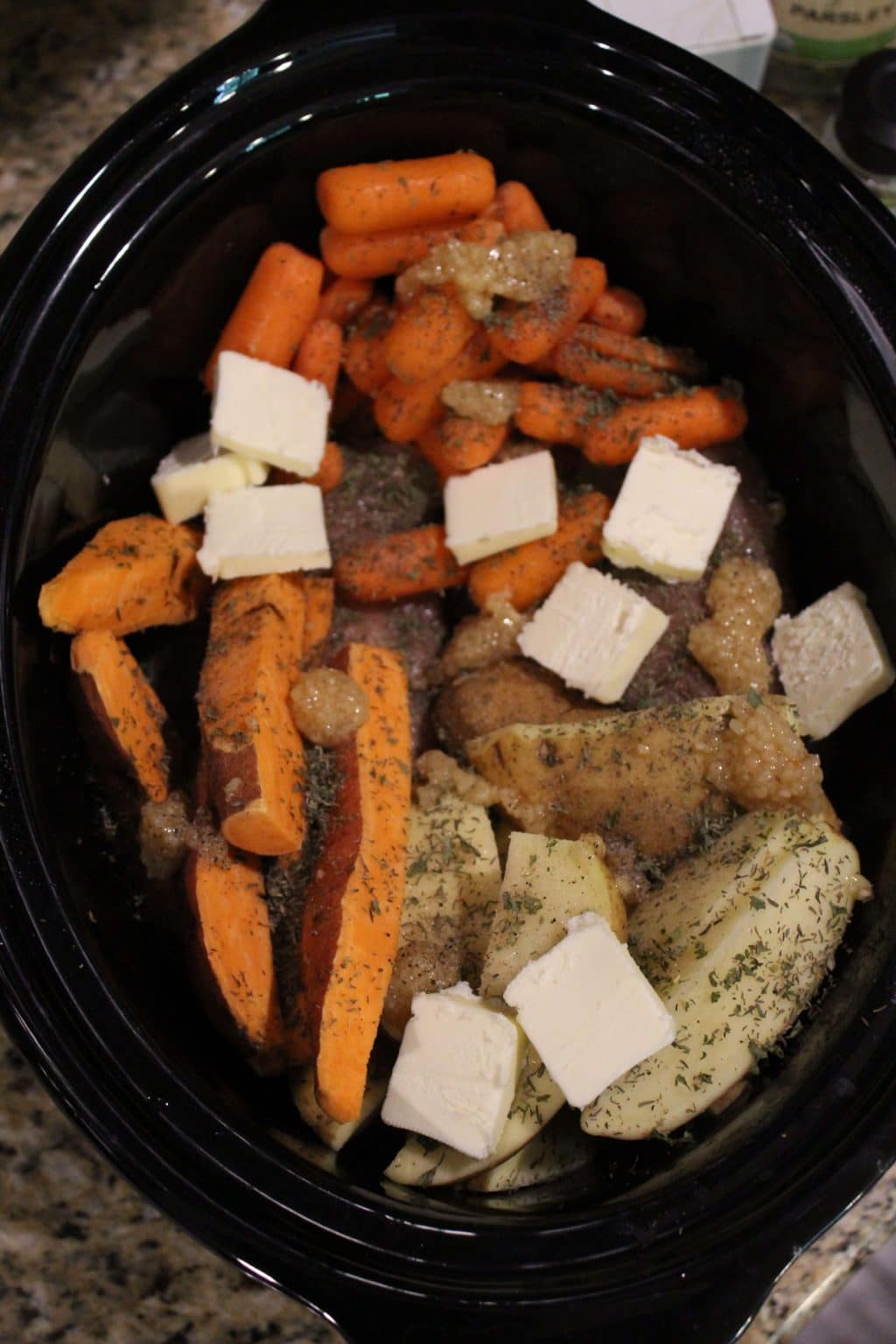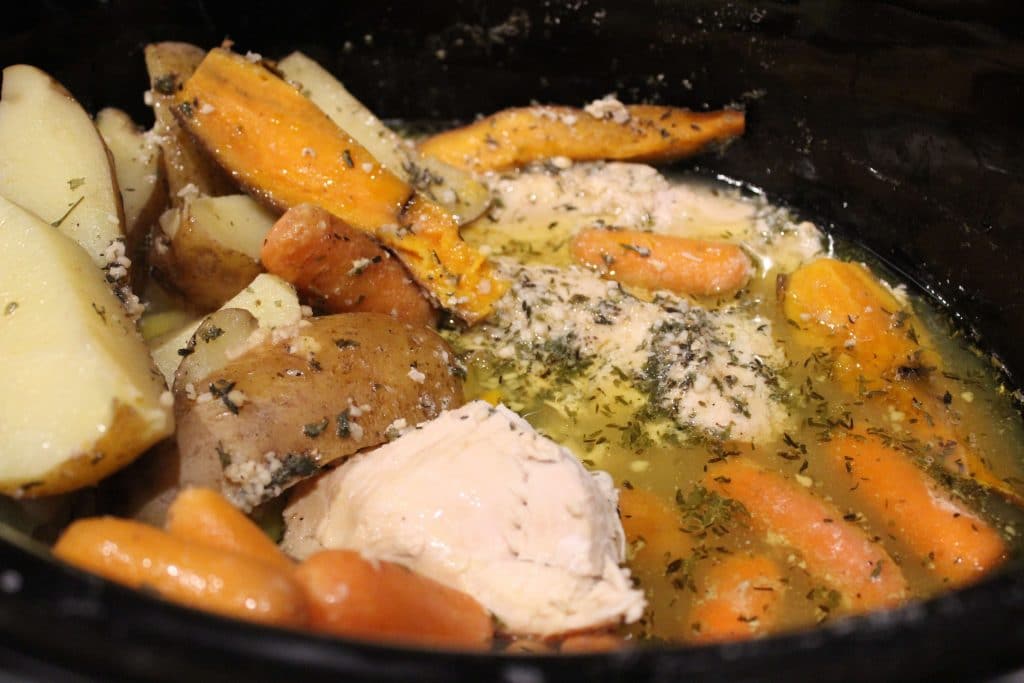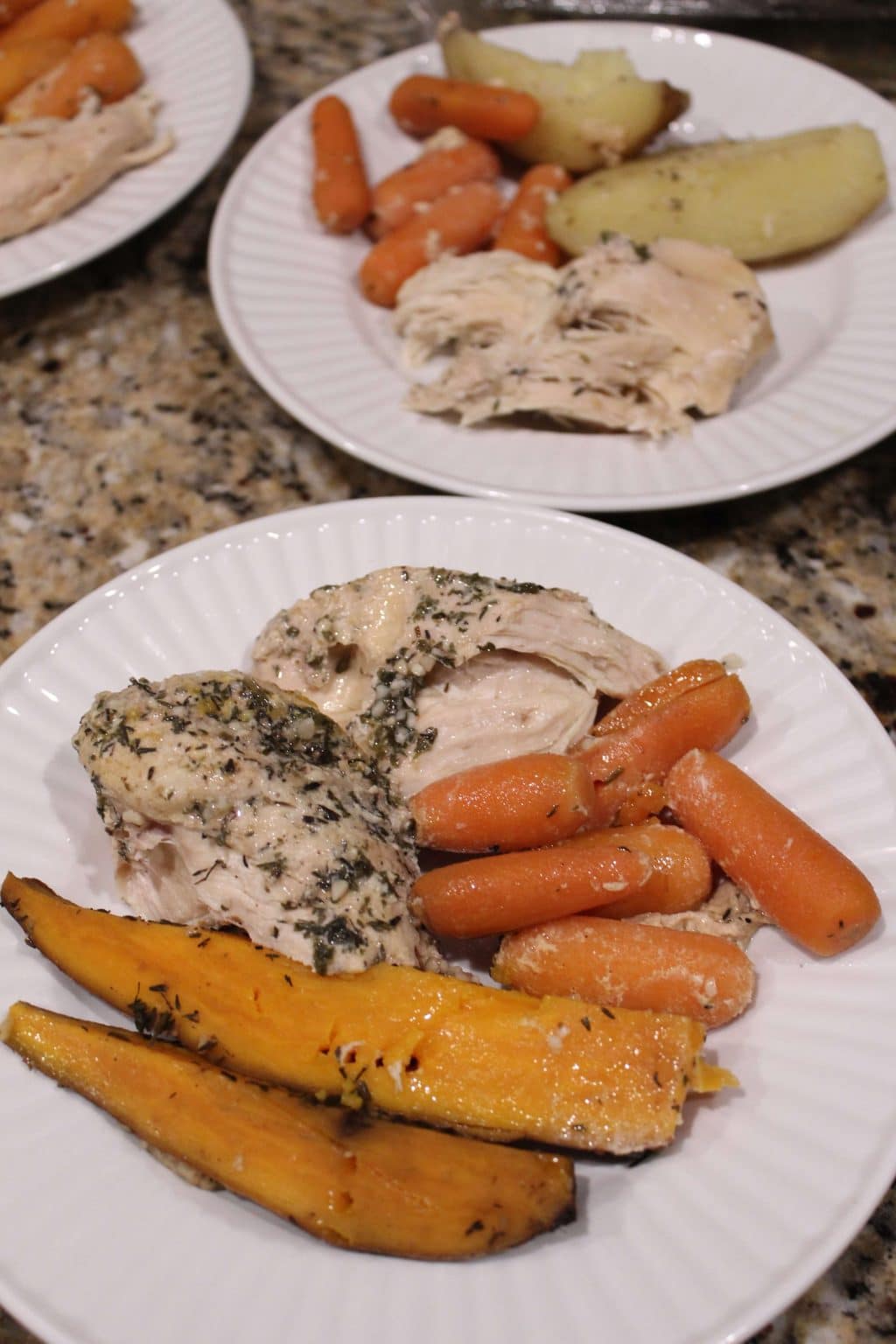 Recipe:
4-6 chicken breast (can be frozen)
1 small package baby carrots
4-6 potatoes, quartered (Can use white, sweet or a mix of the two)
1/2 stick butter, sliced (or 1/4 cup ghee)
1/3 cup lemon juice
2 Tbsp garlic, minced (I use the kind in the squeeze bottle)
2 Tbsp parsley
2 Tbsp. Thyme
1 cup chicken broth
salt and pepper to taste
Directions: 
Throw it in the crock pot. Yes, just toss all that goodness in. If you're feeling wild, throw in a handful or two of green beans. Cook on high for 4 hours; 5-6 if your chicken is frozen. It's a pretty lax recipe, so feel free to add more or less of something if you'd like.
It's a win for 5/5 people in my family, so I hope this is a great meal addition to your busy fall schedule!