Once again, the month has snuck up on me! I sat down to write my October meal plan and literally hit a wall. I feel fallish and ready to make soups and crockpot meals, but it's still mid 80's here and our schedule is just as busy as Septembers was. With 2 day baseball tournaments on the weekends, football games and 4-5 practices a week, I have to give myself some grace with these meals. Below this October meal plan, there are some tips that work for me to keep this plan up!
Recipes I haven't tried yet are marked with an * 
1 – Pork chops with roasted brussel sprouts and potatoes (I make this sheetpan style, roasting everything together)
2 – Fajita Bowls – (wraps for the kids)
3 – Shepherd's Pie (You can make the mashed potatoes with ghee and coconut milk for dairy free option)
4 – Buffalo Chicken Casserole (Family Favorite) – I keep some of everything separate for the kids without the sauce.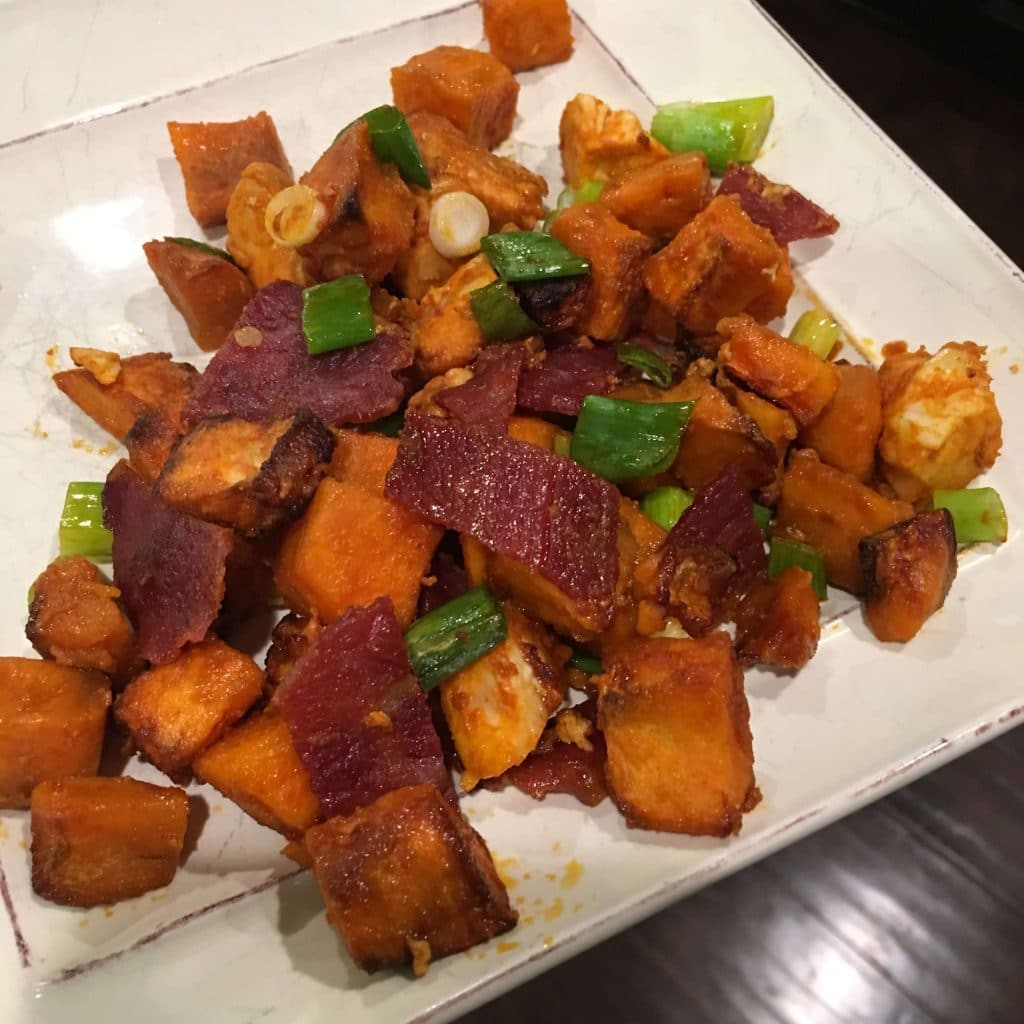 5 – Burgers and homemade sweet potato fries
6 – Crockpot Lemon Thyme Chicken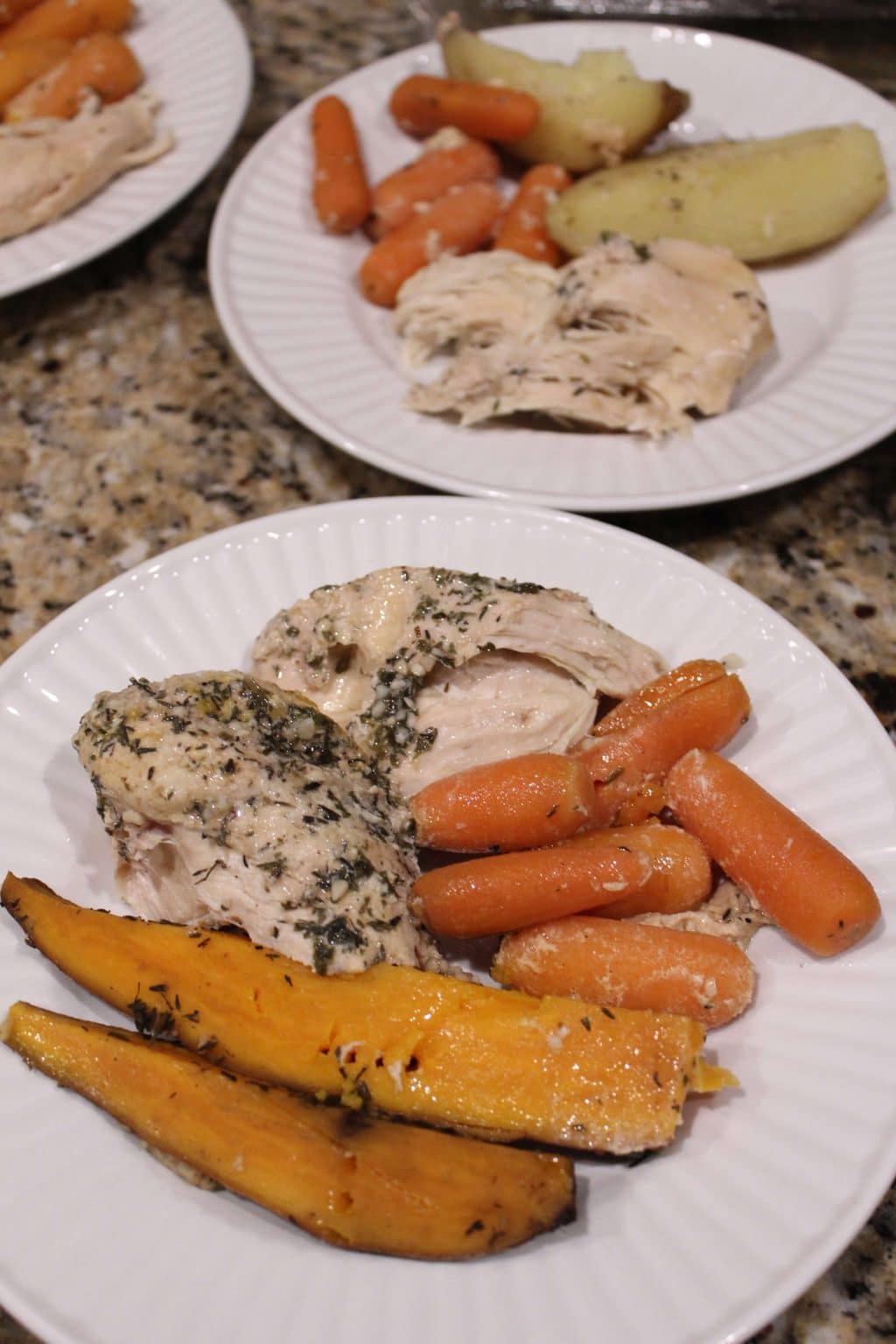 7 – Homemade Pizza (I use my cinnamon bun dough for the crusts)
8 – Everything But The Bagel Chicken, Salad
10 – Stir Fry (I use Trader Joe's Cauliflower Stir Fry Mix as a base)
11 – Eggroll in a Bowl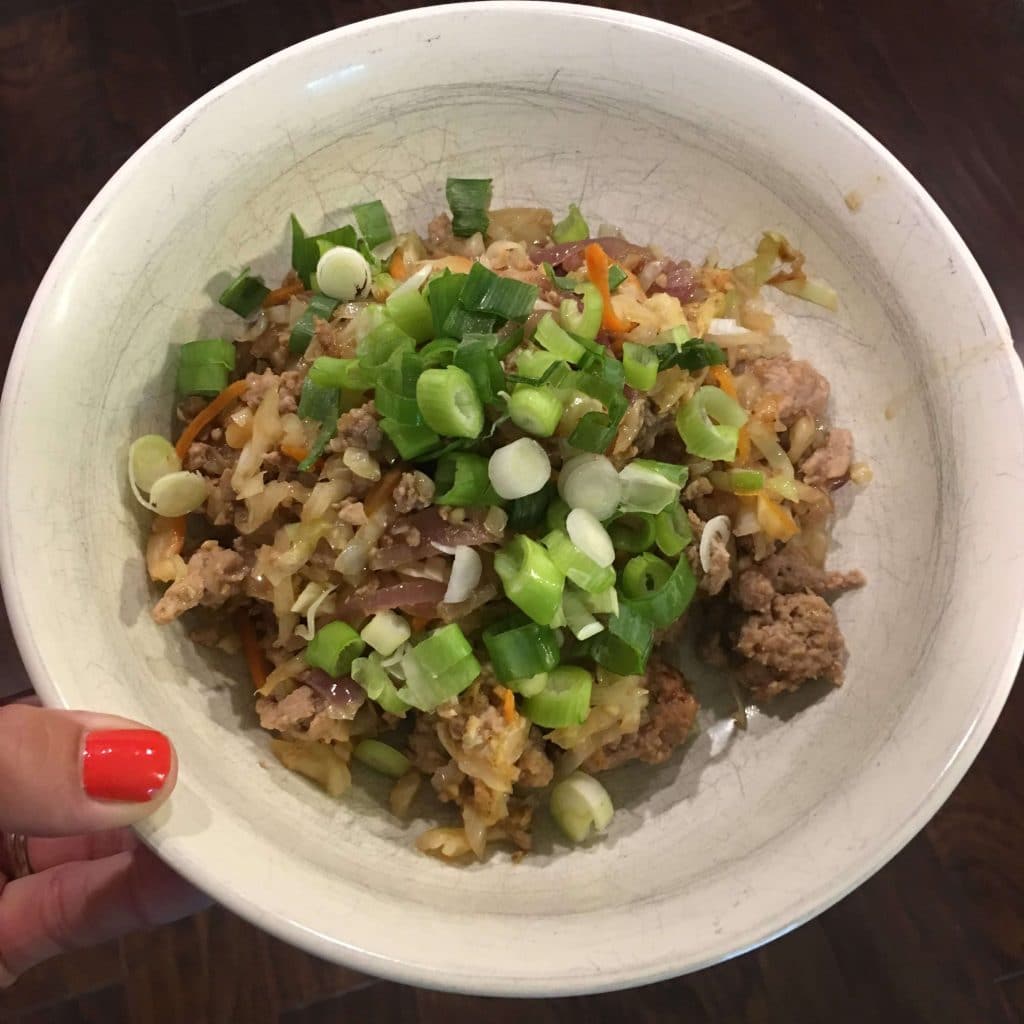 12 – Leftovers
14 – Breakfast for Dinner
15 – Honey Mustard Chicken (winner from last month's menu)
16 – Spaghetti Squash Taco Boats (shells for the kids)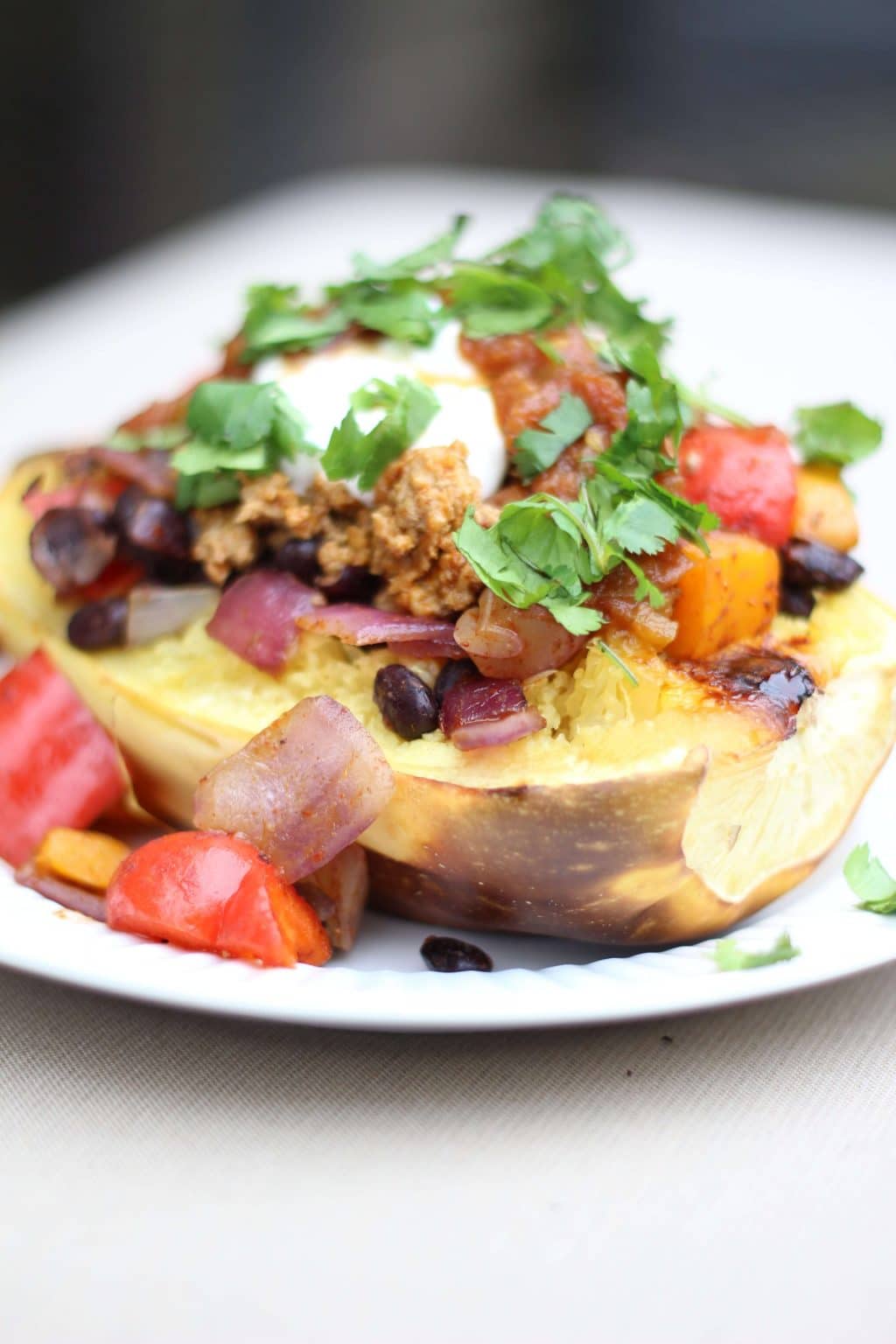 17 – Chili Dijon Sheetpan Pork with Potatoes and Beans
18 – Chicken Cordon Bleu Casserole (winner from last month's menu) I make half the sauce and don't use butter on the top. I also used plain chicken breasts, chopped into chunks. 
19 – Burgers and homemade sweet potato fries
20 – Neighborhood BBQ
21 – Chicken Marsala with Cauliflower Rice (I use the recipe on the Marsala wine and add peppers and onions in with the chicken)
22 – *Spaghetti Squash Meatball Alfredo
23 – Fish Tacos (I use grilled Mahi Mahi, shredded cabbage + any taco toppings you like!)
25 – *Sweet and Sour Chicken, Cauliflower Rice (Going to make this on the stovetop, or put it in the crockpot)
26 – Supper Club (read about our last supper club here)
27 – Crockpot Pot Roast with Carrots and Potatoes
28 – Sloppy Joe Bowls
29 – Chicken Noodle Soup (kids have been begging for this!)
30 – Sweet Potato Taco Skillet (fave variation of Taco Tuesday)
31 – Halloween – Pizza with friends
Here are some things I rely on, especially during the busy fall season!
Keep frozen veggies on hand
I buy the big bag of frozen green beans and broccoli at Costco or BJ's, so that I always have a veggie ready to go in 5 minutes. This way, I don't have to worry about getting to the store for fresh veggies all the time, or worrying that they could have gone bad.
Prep carbs for the kids
While we tend to eat pretty low on the carbs, our kids don't. I make a batch of pasta for them and keep it in the fridge. On the nights we have cauliflower rice, or just a salad with the protein, I can give them some pasta as a side.
Be okay with a backup
We probably missed 10 meals from last month's plan. I was sick, The Hubs was traveling and I got lazy and we had a couple kate from baseball nights that we ended up eating leftovers or sandwiches. It's okay. Push the meal to the next day, scratch a meal you really don't feel like making or throw it on the next month's plan. It's no big deal.
Use salad mixes
You'll save money chopping veggies and making your own salad, but sometimes the convenience of a bagged mix wins for me. I usually skip the included dressings, but love a having salad mix ready for an easy side or last minute stand alone meal.
Hope you can benefit from this October Meal Plan! If you have any questions, please feel free to ask!