Shindig #1 happened at my parents house last week.
See
here
if ya missed it.
Shindig #2 happened over the weekend at my sis-in-law and her hubby's house.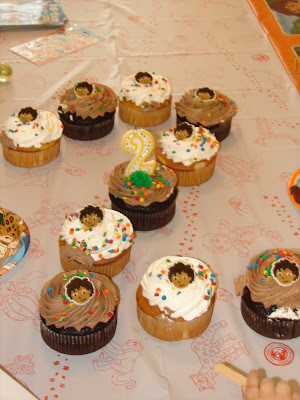 Cooper, AKA, Diego.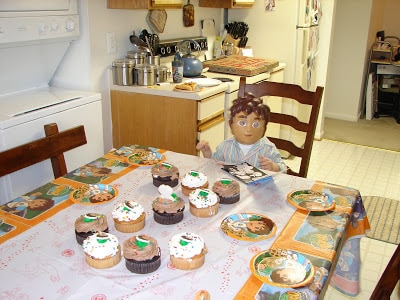 This is probably my fave pic of all time.
Dude LOVES him some cake.
Then shindig #3.
Well, not exactly a shindig.
Just me and my man, hanging at the Cheese, on his actual b-day.
We collected germs off every ride there was.
And came home with cotton candy.
And because I let all rules go for this special day,
We followed cotton candy with cupcakes.
And he has the hang of blowing out candles now, fo sho.

That's my 2 year old!
I'm a proud, happy momma that cannot wait to have one "real" party in our house next year!