I absolutely love cooking and am generally good about meal planning. This is a busy sports season for us, so I'm not as consistent about sharing my plans, but I wanted to share some recent favorite meals! I've made a few lately that are great for busy weeknights that might be helpful to you!
Starting off with my recent sourdough obsession…mercy I can't stop baking! It's actually really therapeutic for my mind. Just not so much my waistline! Haha. But one thing I'm loving is not buying bread anymore. I'm literally making 1-2 of these loaves a week and they're so delicious!
If you're a sourdough maker, this is the easiest and fluffiest bread I've ever made. It is time consuming, with an overnight rise. But if you plan out the time right, you really set it and forget it.
In other sourdough favorites, I think I've made 4 or 5 batches of these scones and they get gobbled right up by the boys. They're great for the sourdough discard and don't require a rise time.
I love a sheet pan meal for a quick weeknight! This one is spicy, but the heat is adjustable. The chicken and broccoli are cooked on the sheet pan and I made a pot of rice to serve with it. It is family hit!
It's still on the chilly side here in Michigan, so soup weather is still here! This chowder is really filling and even my boys who aren't soup fans enjoyed this one. I think that bacon topping helps!
I was searching for a quick dinner with beef and came across this crockpot sloppy Joe recipe. If you're still using canned sauce, stop! It's so easy and you probably have all the ingredients on hand to make this much healthier version. This recipe is great to start before a sports night and be ready to eat when you get home. I like eating mine in a baked potato and the boys eat theirs in buns.
This is my newest reel recipe and a MAJOR hit here. These chicken sandwiches are made with egg whites and cornflakes, then topped with a delicious greek yogurt sauce. They're a much healthier version of a Chick-fil-A sandwich and you can make it a deluxe with some lettuce and tomato. They cook up pretty quickly – in about 30 minutes!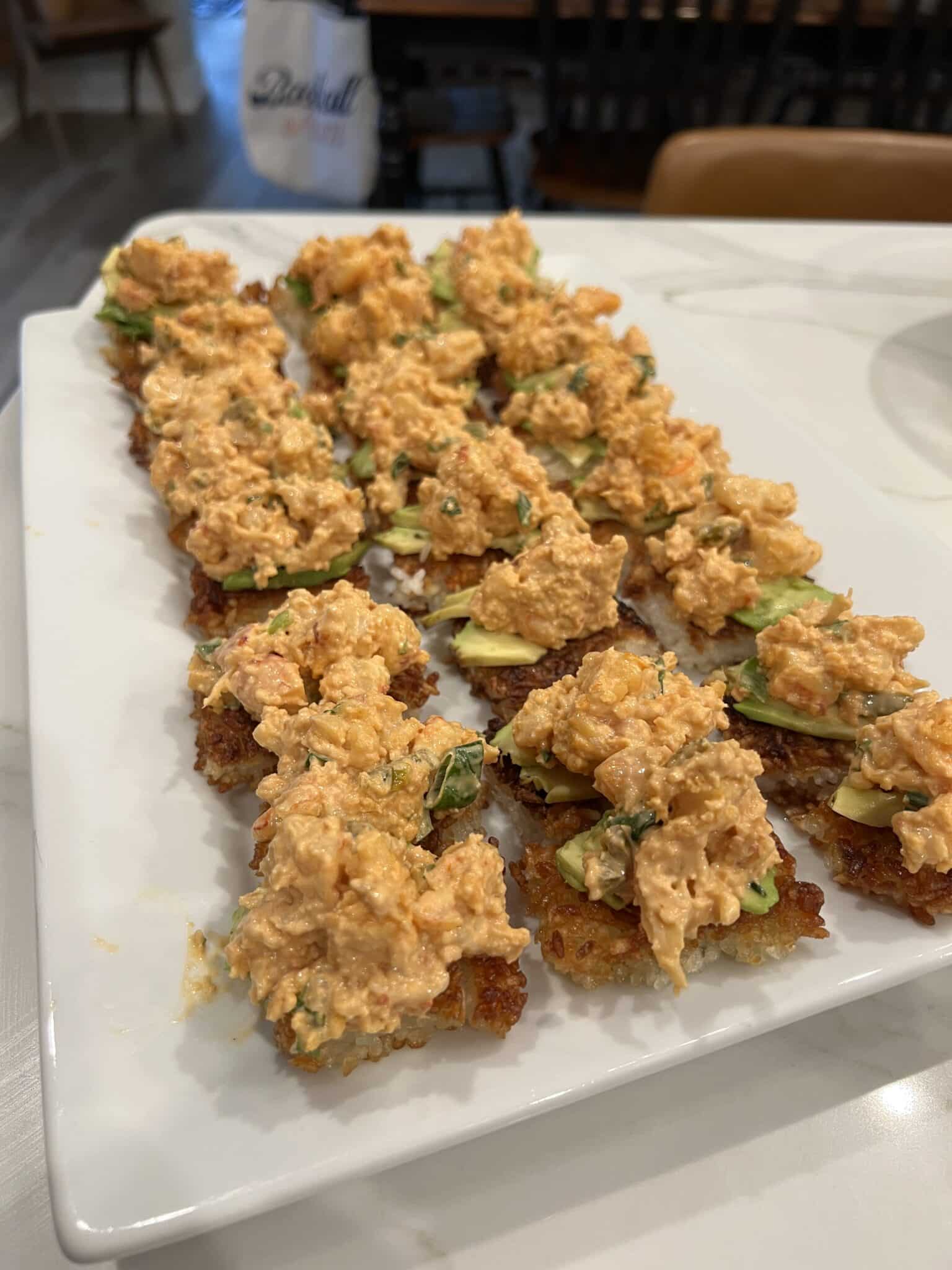 If your kids are a bit more adventurous, try this! It's a fun take on sushi, but everything is cooked. Sushi rice is pressed together, cut into squares and pan seared. The avocado and shrimp salad on top make it seriously so delicious. Cooper loved it so much, he took leftovers to school for 2 days!
Similar to the dish earlier in the post, but without the heat. This honey garlic version is made in the crockpot and silly easy. The recipe calls for chicken thighs, but I only had breasts that night and it turned out great.
Sunny Side Up Egg, Tomato and Avocado Sourdough Toast
This isn't exactly a recipe, but a meal I've been loving for breakfast or lunch. When the eggs are cooking in the pan, I cover it for a couple minutes. This steam cooks the yolks, without risking breaking them in a flip, but not leaving too runny. It's my at home version of avocado toast!
Save this post for later if you want to add some of these recipes to your meal plan!