Altitude Trampoline Park Gastonia: Charlotte area's newest family place for Spring Break, Birthday parties or just plain FUN!
As a boy mom, there's nothing that I look for more in a family activity, than a place that wears my kids out. These boys are full of energy all the time! It doesn't matter how many sporting events they play, how many laps around the house I send them on. The energy doesn't stop. So when Altitude Trampoline Park invited us to their newest location in Gastonia, I knew our family could put it to a good test!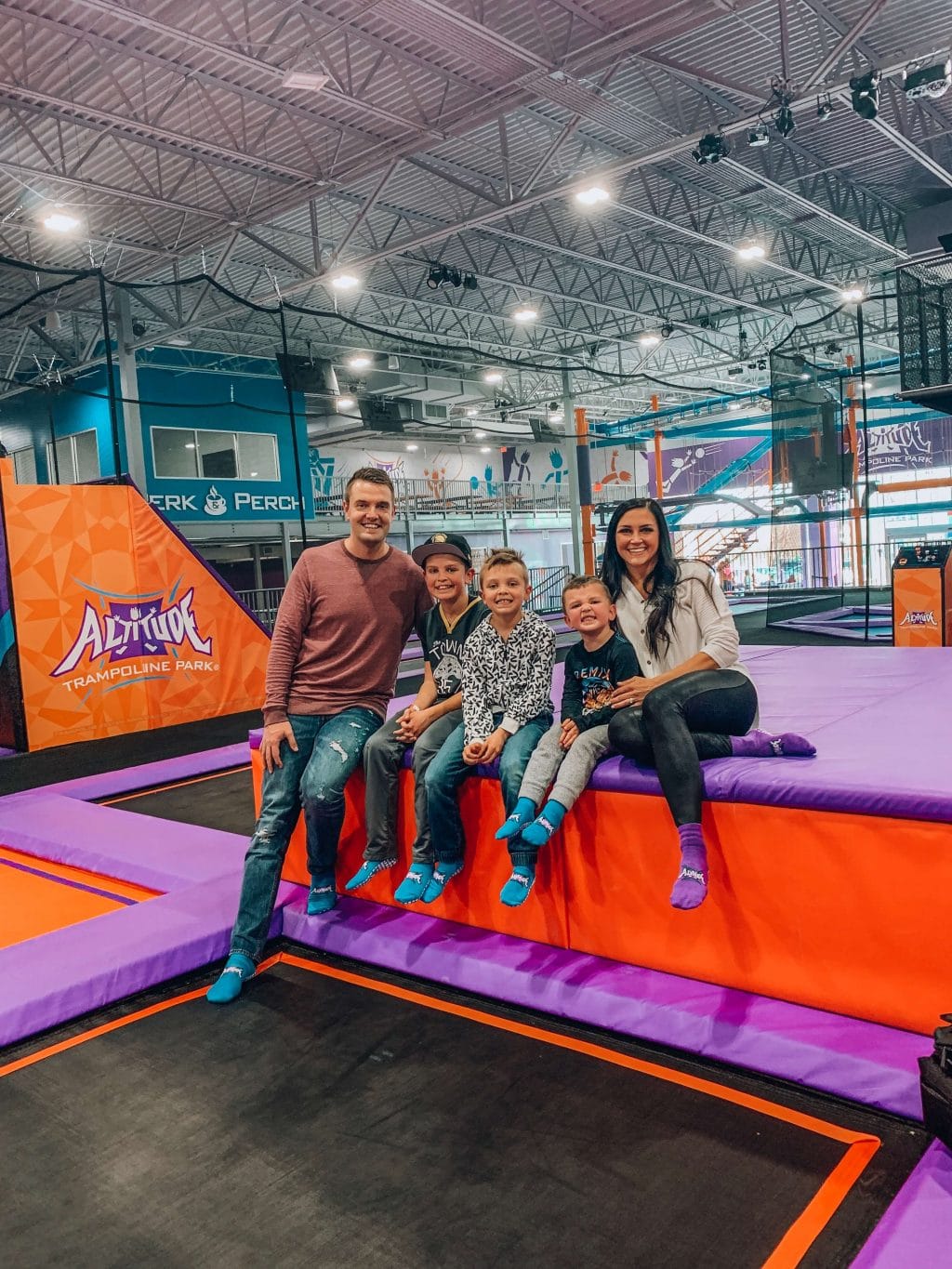 #1 – Fun Family Time
The kids jumped around until sweat poured off of them. My heart was pumping the whole time. (You can burn over 100 calories in 30 minutes!) There's not only bounce floors, but extreme dodgeball, basketball, gymnastics tumble tracks, a ninja course, ropes course, rock climbing and SO much more. Not to mention there's a nice spot to get coffee and just observe if that's your preference.
#2 – Birthday Party Perfection
I've thrown lots of Birthday parties so far in my life and the easiest ones are the ones not at home! Hehe. The whole time we were at Altitude Trampoline Park in Gastonia, I was thinking about how great it would be to have a party there. They do all the work for you, including pizza, drinks, setup, cleanup and a party host to keep the excited kids moving in the right direction. All you need to do is grab a cake and show up!
#3 – Staycation All I Ever Wanted
Spring break is just 1.5 weeks away, thank goodness! If you're among the Charlotte crowds that like a low key staycation for Spring Break, take the kids to Altitude Trampoline Park. (You know you'll need to get out of the house!) During Spring Break week they have specials, including a $39.99 Spring Break pass that gives you 2 jumping hours a day! You can also choose from different daily specials during the week, like $3 off or 3 hours for $15.
#4 – Clean and Safe
I walked in saying "wow, this is nice" and didn't leave feeling like we need a hand sanitizer bath. The place is obviously very well taken care of and the staff was very quick to help out. They were very quick to get to someone if they fell or were doing something dangerous.
I can't recommend Altitude Trampoline Park in Gastonia enough! It gets a 5 star review from everyone in our family and we can't wait to go back over Spring Break!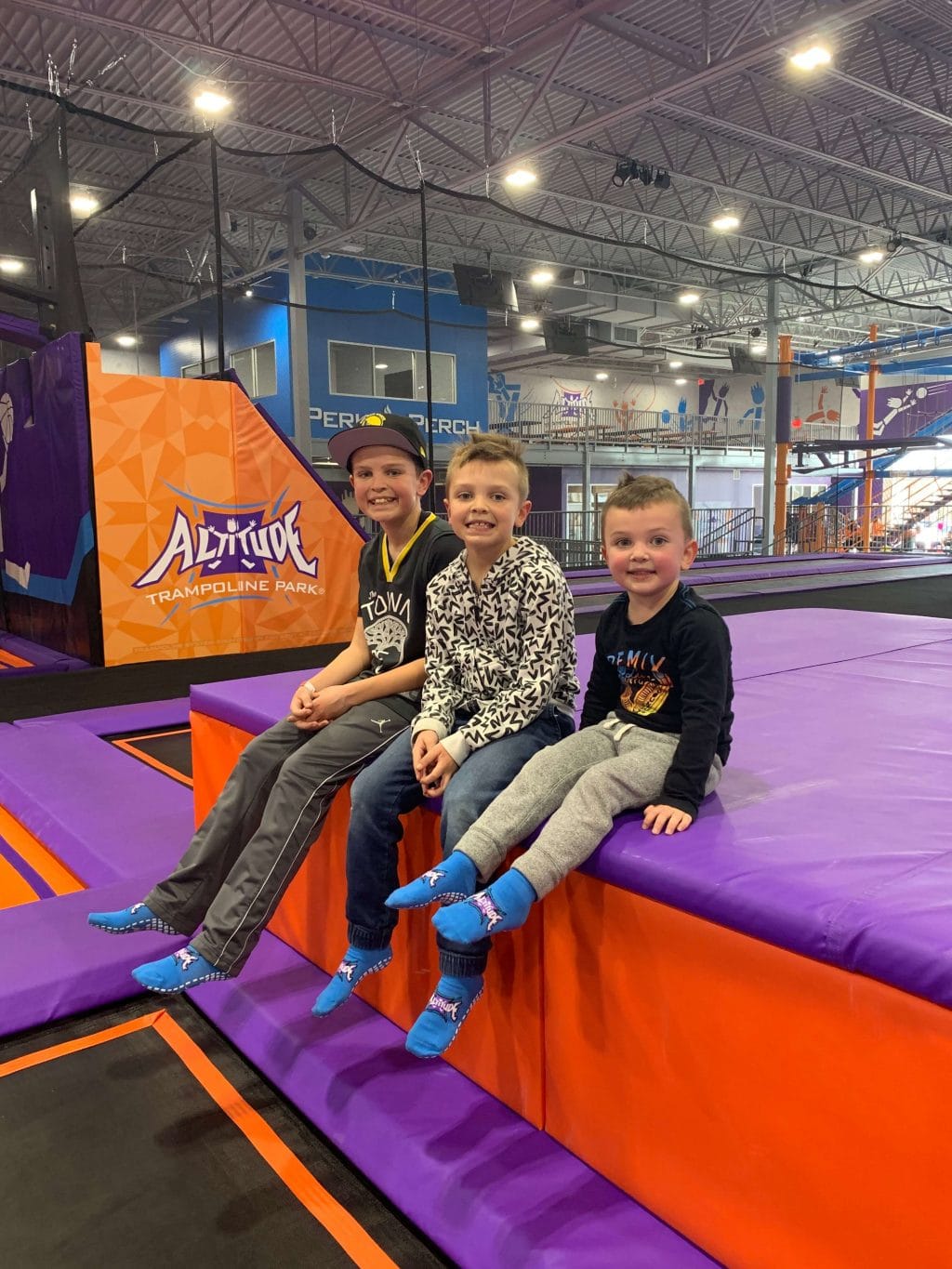 I want to know, are you traveling for Spring Break, or do you like staycations? 
This post is sponsored by Altitude Trampoline Park. All opinions are my own.