Y'all know I like some good flexibility in my workout routine! I'm constantly trying new things and switching up my favorites. I just know I grow bored easily and I want to make sure that I am staying consistent!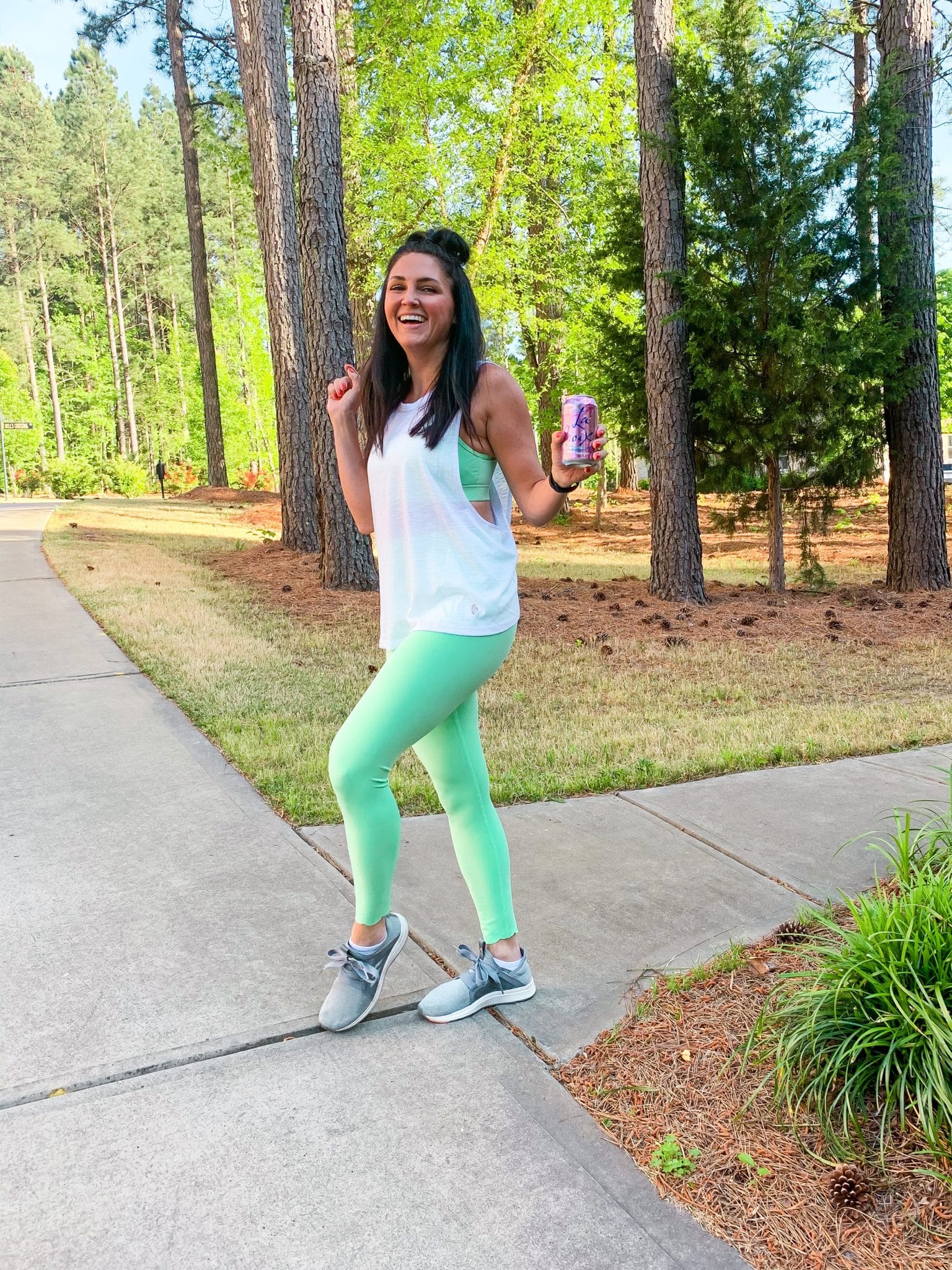 [ this outfit is from Ellie Activewear and you can use 25APRILINF for 25% off ]
I have posted a lot on Instastories about my workouts and have gotten many questions about what my schedule is. While this changes from week to week, the general guide stays the same. I'm incorporating more running as well as strength building pilates and barre type workouts to minimize the frequency of impact. I usually stick to 30 minutes a day, occasionally 45. I really don't have time to do more and I feel like these workouts help me maximize the time I have to workout.
Current Workout Schedule Weekly Goal:
2 days running
2 days barre/pilates
2 days weights
1 day active recovery
I've been scheduling everything out at the beginning of the week, or I forget what I've done! I also really love to check things off a list and feel far more motivated when it's "scheduled". Working out has helped me keep a clearer head, created some time for myself and helps combat the extra bit of food I've been eating lately!
Current Workout Schedule: (last 2 weeks)
Week 1
Monday – Run
Tuesday – Total Body Weight (Beachbody Morning Meltdown 100: MeltCon)
Wednesday – Beachbody PiYo Sculpt
Thursday – Run
Friday – Legs (Beachbody Morning Meltdown 100 Downbeat Strength)
Saturday – Beachbody PiYo Drench
Sunday – Active Recovery = brisk walk for at least 30 minutes
Week 2
Monday – Barre
Tuesday – Run, P90X Ab Ripper
Wednesday – Beachbody PiYo Drench
Thursday – Peloton Bootcamp
Friday – Run + P90X Ab Ripper
Saturday – Total Body Weight (Beachbody Morning Meltdown 100: Total Body Badass)
Sunday – Active Recovery = brisk walk for at least 30 minutes
Most things I do are on Beachbody on Demand or the Peloton App. There is still time to sign up for the free 90 day trial of the Peloton app and you don't have to have any Peloton equipment to use it! I could really do all my workouts on there and I love how it keeps track of everything. And no, this isn't a Peloton ad. I really do just love it! 🙂