If you follow me on Instagram, you know that we spend endless amounts of time on Lake Norman. We had never been boat people until we moved here, nearly 7 years ago, and absolutely hadn't done any type of water sports. Our boat club added some wake surf boats into the fleet and we decided to give it a shot. By the next summer, we were absolutely hooked! We had, in a short time, narrowed in on what boats we preferred and exactly what boards we like to ride!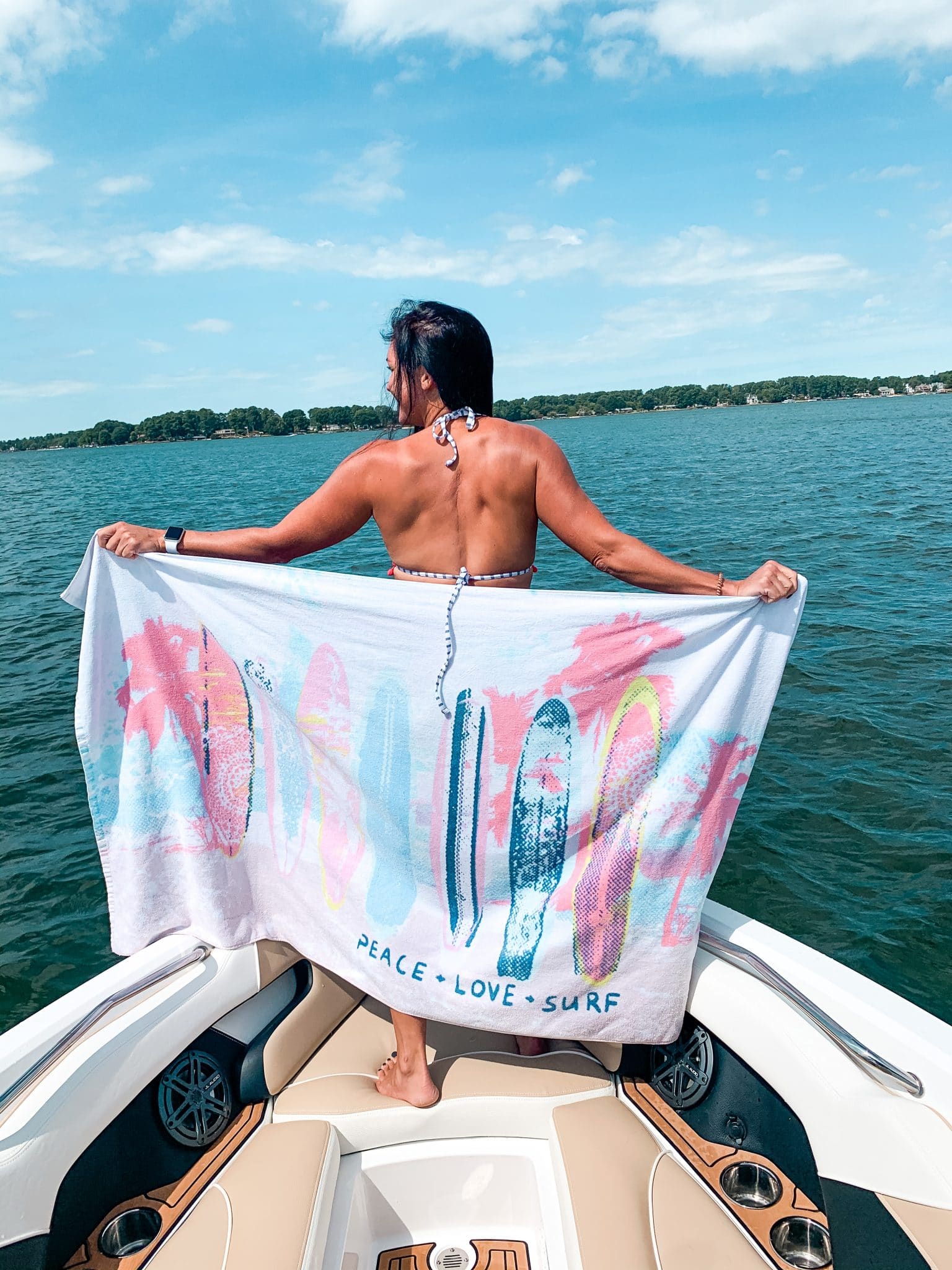 Wake surfing has become a hobby, a favorite workout, a family past time and a fun adventure with friends. We love cheering each other on, getting better at surfing and enjoying the time together! We quickly learned that Race City Marine, located in Mooresville, North Carolina, is the go to for wake surfing and Nautique boats here on Lake Norman. We partnered with them and Ronix Wake to try out their line of boards and life jackets. The jackets are the best in safety and definitely good looks! I love the bright colors of the kids jackets, as they set my mind at ease that they are more visible in the lake water!
Wake Surf with Race City Marine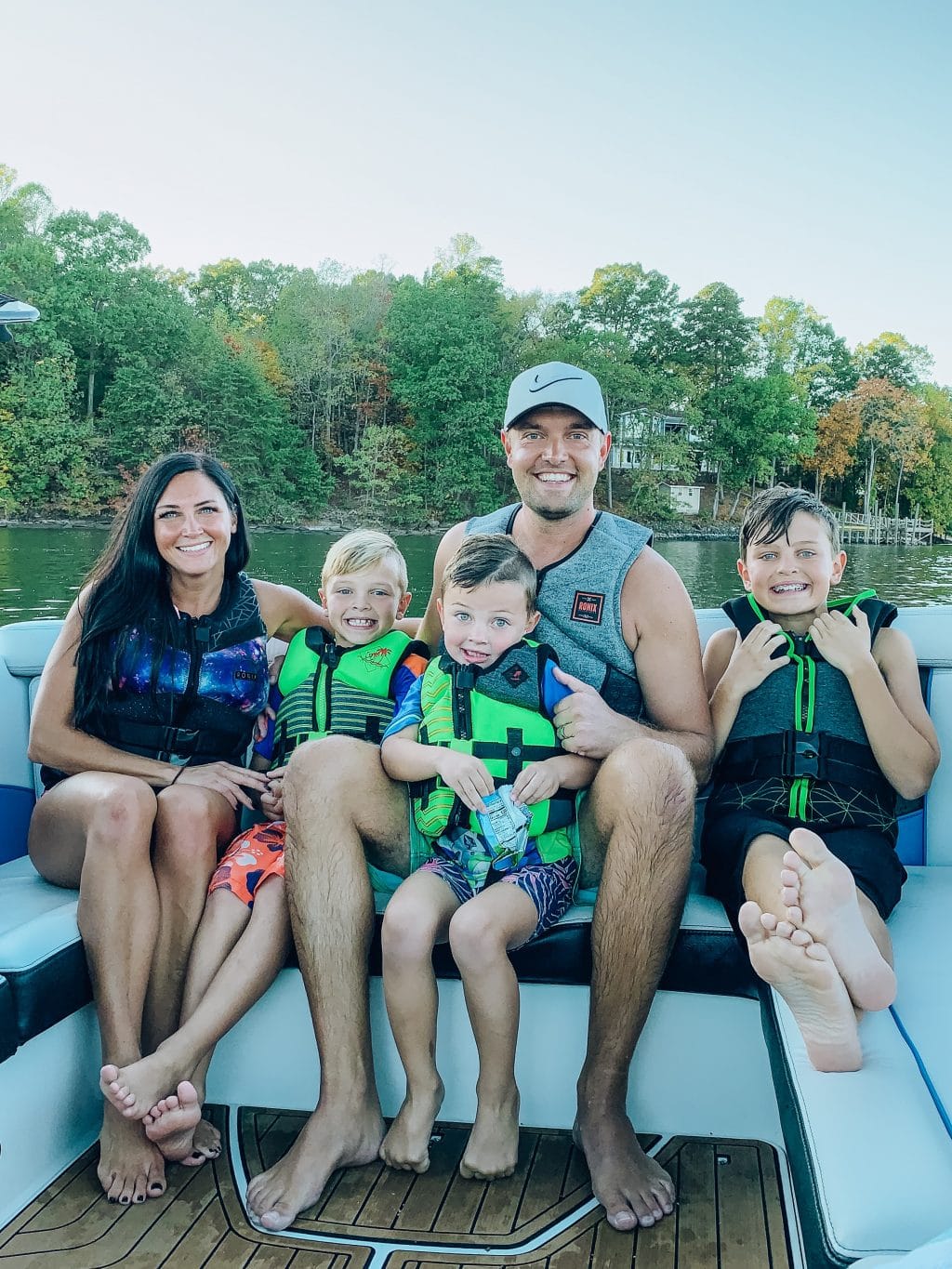 In 2019, both The Hubs and I started off with Ronix surf style boards. I love my pretty pink Koal Classic Fish board so much! It's an easy rider, with 3 fins and a concave style that makes it forgiving.
This year, we're partnering again with Race City Marine to show you the new boards Ronix has to offer for 2020!
I decided to try out a skim style board and went with the Women's Carbon Air Core 3 Skimmer. It's a super lightweight, thin board with 1 fin. It's so much fun to ride and gives me much more ability to move around the wake. I'm working on full air with it and it's much easier to pull out of the water than the surf style is for me.
The Hubs also opted for a skim style board. His is actually the same Carbon Air Skimmer mine is, but in a 5ft length. He is 6'3″, so having a large board is essential. This one is amazing because it's large, while still being incredibly light. He is doing awesome with slashing the wake, getting air and has nearly nailed his 360 on it!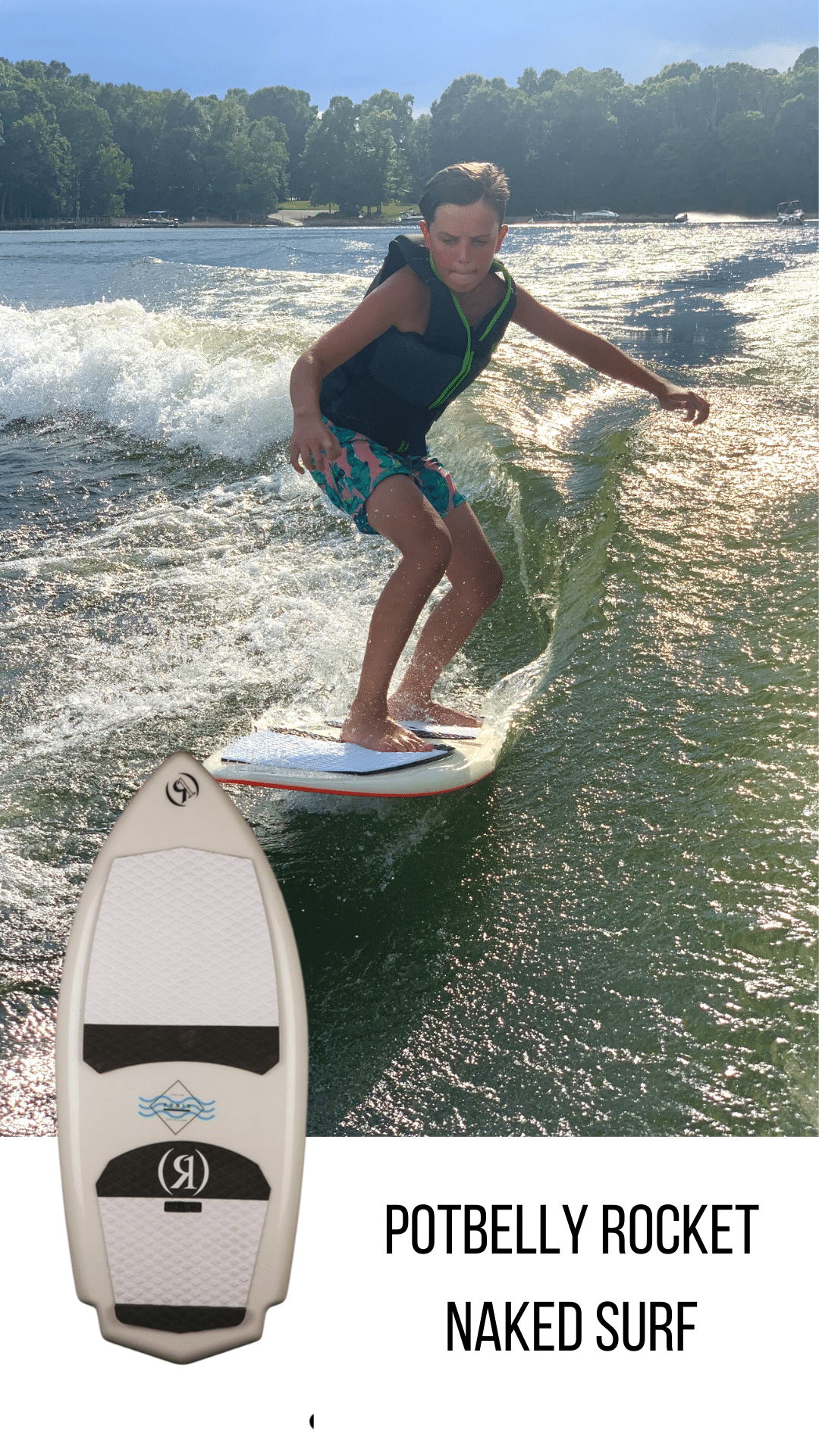 Cooper is riding the Potbelly Rocket, which is a minimalistic board that is a great cruiser. He is able to ride it way back into the wake and back in. I love watching him rock his goofy ride on this board! I have tried this one of his and it feels similar to my surf style board, with a bit more movability.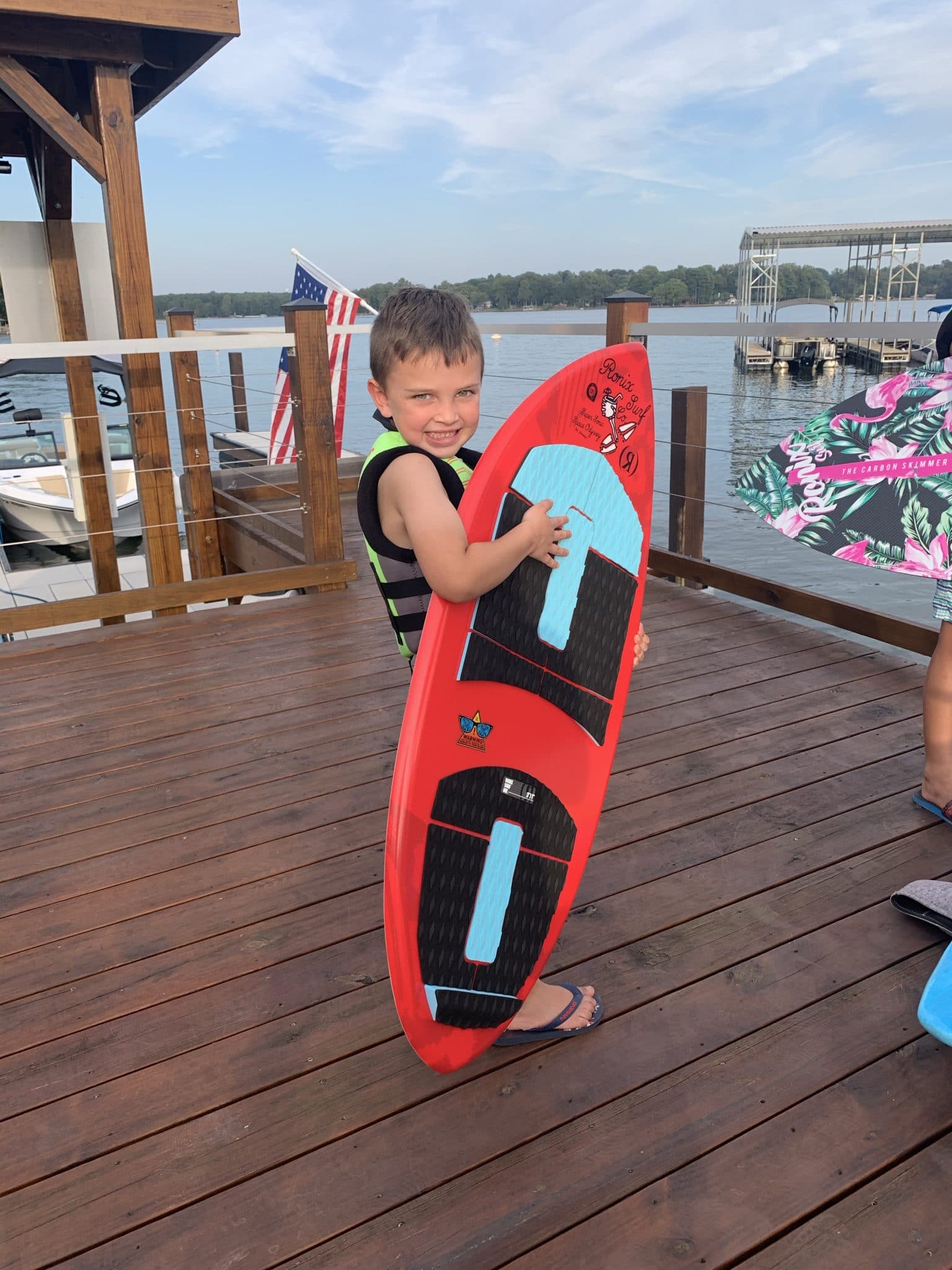 Callan and Lincoln are both riding the kids Super Sonic Skimmer. It's amazing how much better they started doing now that they have a consistent board of their own. Callan is super comfortable riding (I mean check out his pose!) and Lincoln, at just 4 years old, is able to ride a ways and can't wait to throw that rope!
We are so proud to partner with Race City Marine and Ronix! Race City is the absolute best if you're in the market for a boat! They serve not only the Lake Norman/Lake Wylie area, but can order you Ronix boards and gear, and they can even help you with a new boat no matter where you live. They have a fleet of Nautique wake surf boats and Barletta pontoons that will amaze you! Race City will be moving into their new building this fall and I can't wait to see their major expansion!