I couldn't be happier that it's Friday! The hubs has been super busy with work this week, I've been out a couple nights and I'm just ready to hang with my family! We'll be starting some Christmas light drives, probably tonight. If you see a car full of pajama clad people with cocoa and popcorn, hey, it's us!
I've worn this exact outfit no less than 5 times in the past 2 weeks. I can't get enough of the comfort clothes.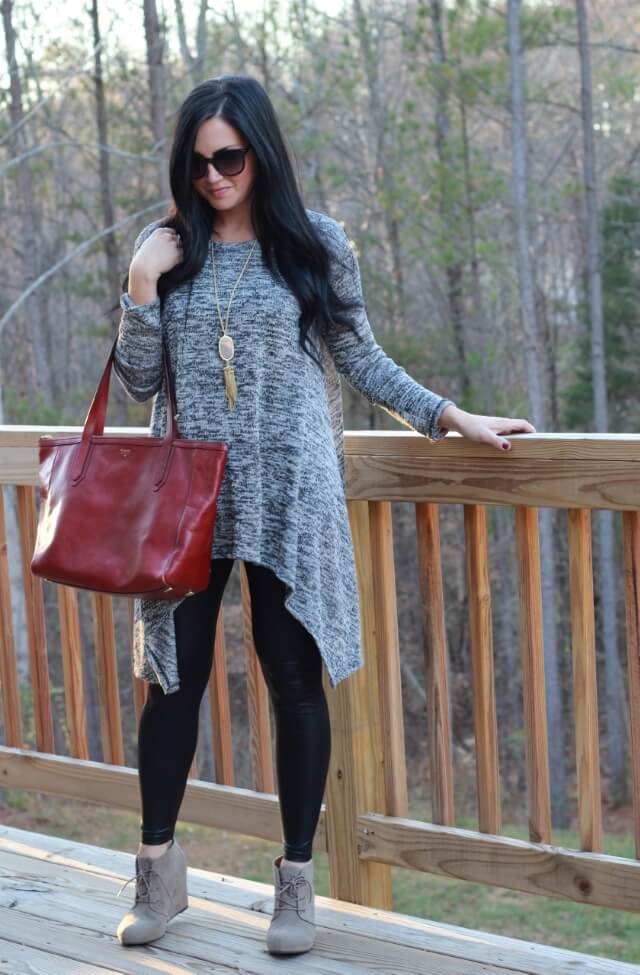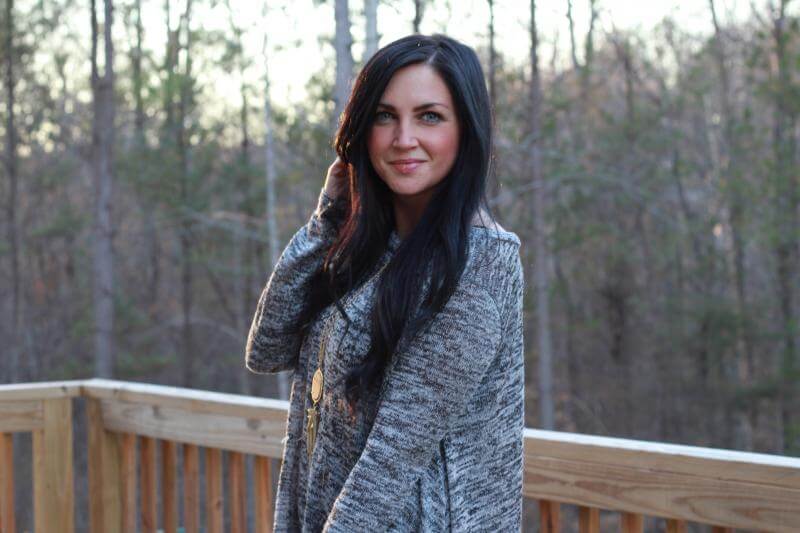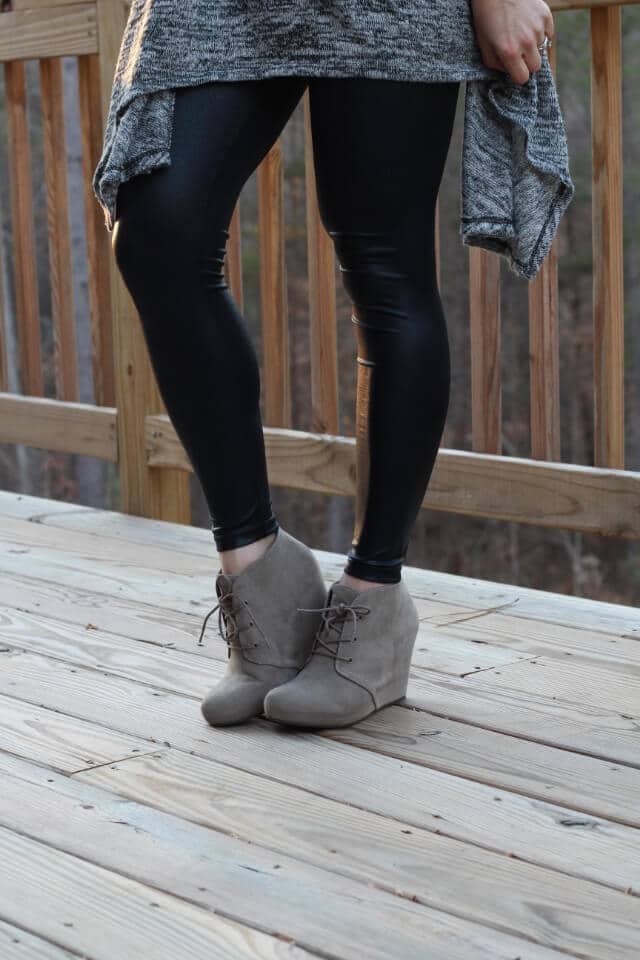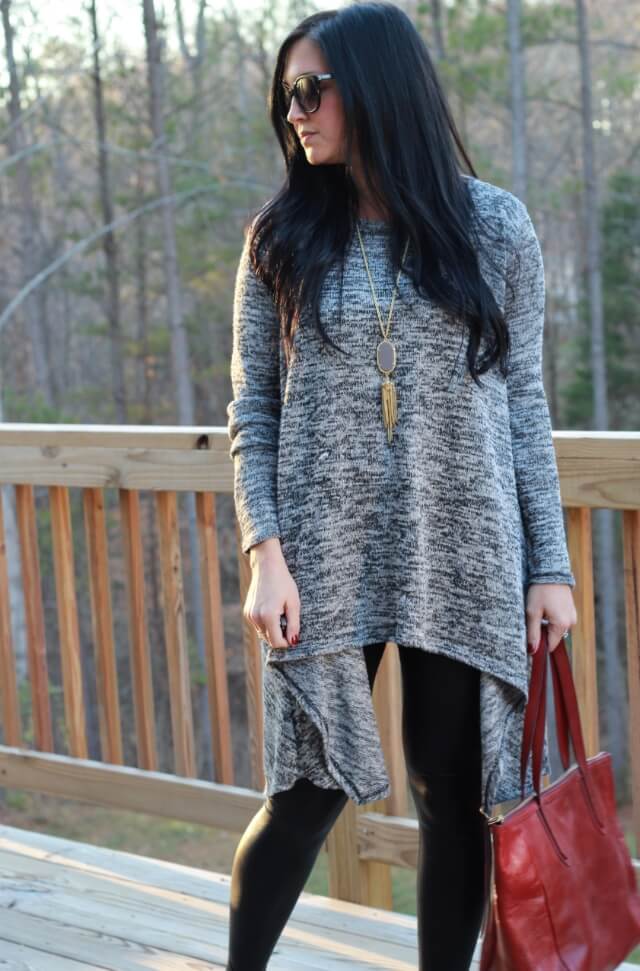 How good is that bootie I'm wearing?! I had to fight my sister off of them when she was here for Thanksgiving. They're so cute! I practically live in booties for fall/winter. They're easier to walk in than a heel, but make any outfit more chic. I love to cuff my jeans with them, or wear a cute sock peeking out the top of them with a skirt. There is literally a bootie for everything you could wear. Here are my favorite booties from Rack Room Shoes.
I used to think that wearing a bootie would make me look shorter than I already am, but nope! Now I'm addicted.
Have you jumped on the bootie train yet?