When the hubs has work dinner meetings, my favorite thing to eat is guacamole. I want something delicious and super easy. If I'm skipping cooking a meal, it better be something that dirties up 1 dish and that's it. The guacamole I make is quick, made in 1 bowl and can more than likely be made with stuff you have already.


First, make sure you have ripe avocados. I know, there's only a 2.5 second window for that.


Scoop all the flesh out with a spoon.


Then smash it all up with a fork. You can leave it a little chunkier, if you'd like, or smooth it all out.


Stir in your 3-4 ingredients and voila! Lazy man guac.


Ingredients


2 ripe avocados, mashed
1/4 tsp garlic salt
2 tsp lime (or lemon) juice
1/4 cup salsa (I make my own clean salsa in big batches with this recipe.)
1/4 cup purple onion, diced


Now, I normally make it with the top 4 ingredients, because I'm too lazy to dice onion on nights I'm single momming it. If you're using a salsa that you like the flavor of, you'll like the flavor of the guac. I like mine spicy and my salsa is just that. BUT, I almost always have a little leftover onion in the fridge and adding it in makes everyone think you spent a lot of time on your dip. And it taste even more amazing.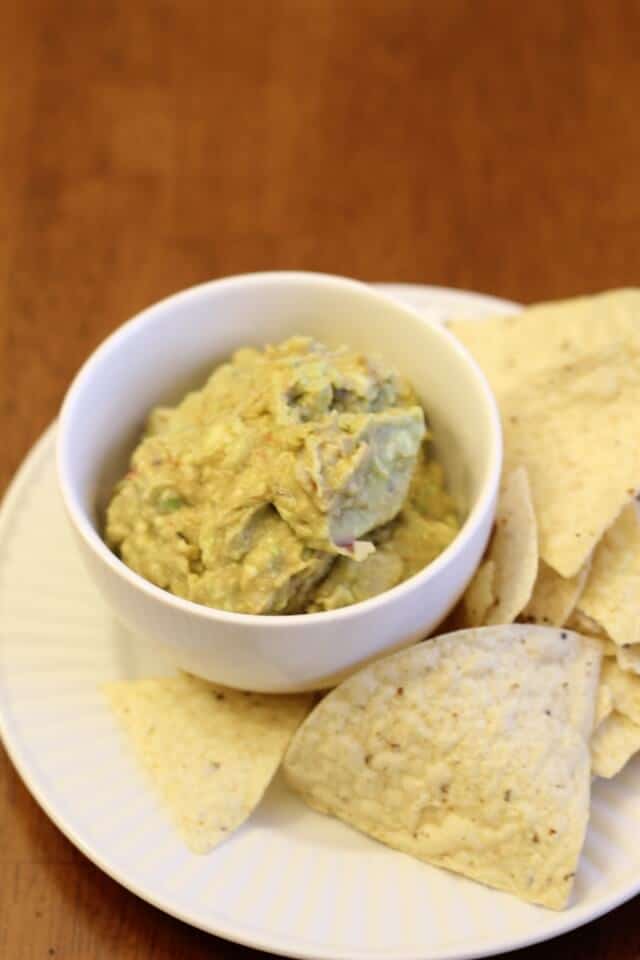 So whip yourself up a batch! Guacamole doesn't have to be bad for you!