Who's planning a beach getaway soon?! We're not going until July, but I'm totally ready for my toes in the sand!
I've gotten all prepared in the swimsuit department with a couple new ones this year. I couldn't resist this
palm tree one
, or this
cute one piece
. I am loving that one piece suits are so much cuter than they used to be, because they're just easier for baby chasing.
While swimsuits are the main thing I prepare for before the beach, super cute accessories are a must have, too!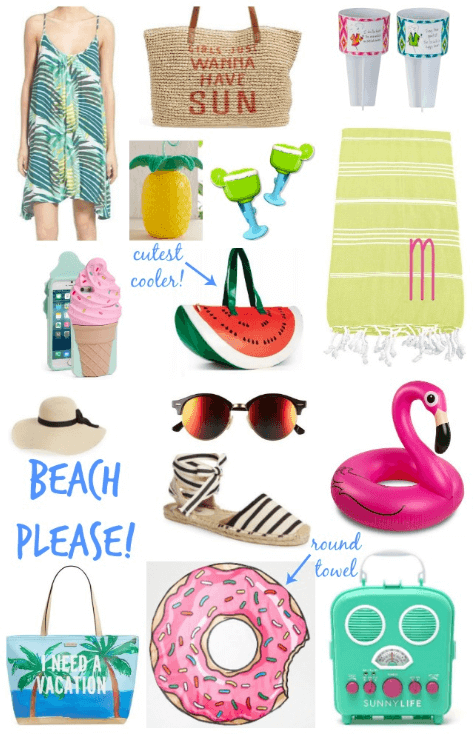 I love this fringe coverup, too, and it's on sale, plus 30% off all swim and coverups with SAVE30SWIM!