The best sellers from last month were good, y'all!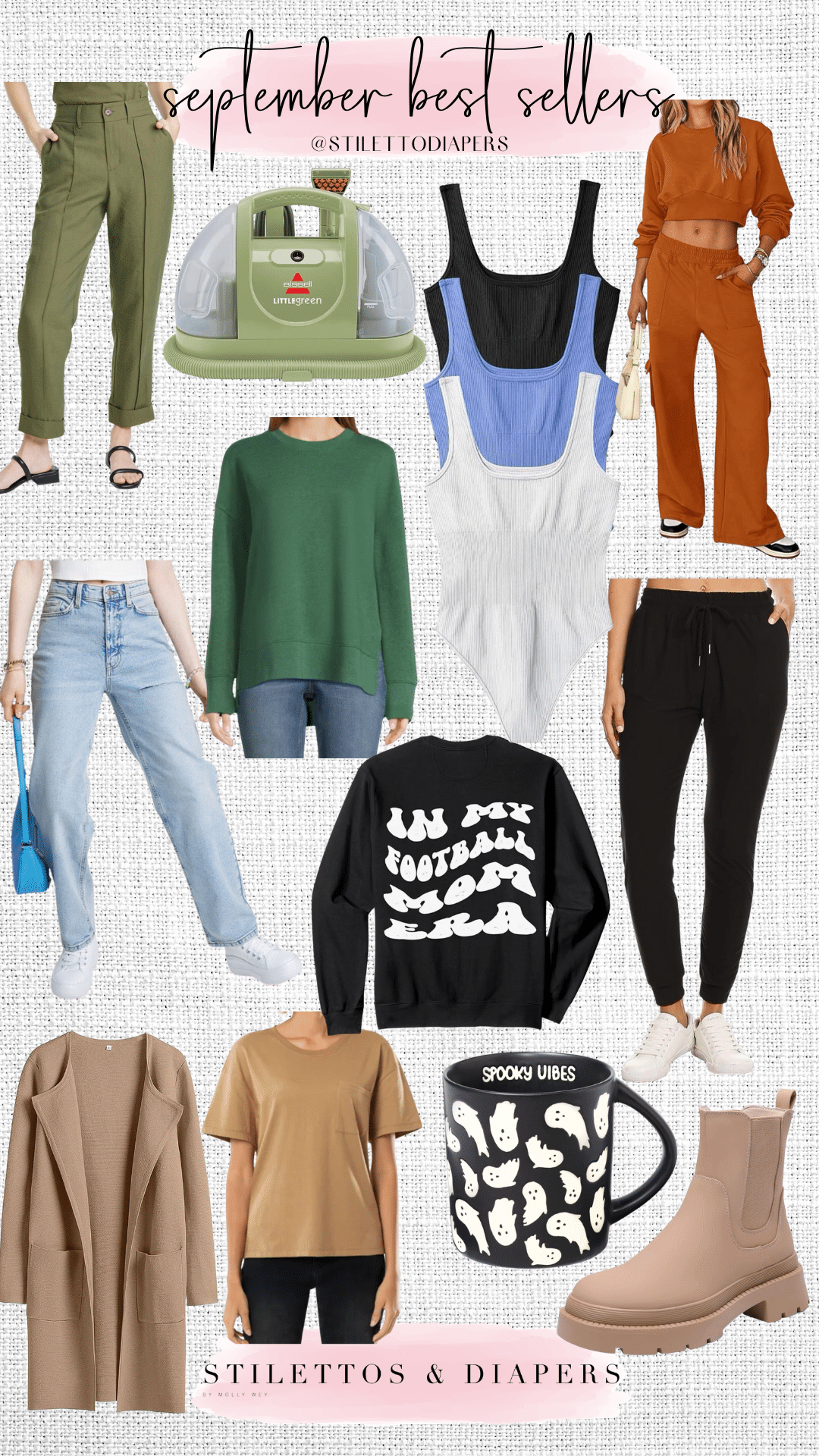 A better look at September Best Sellers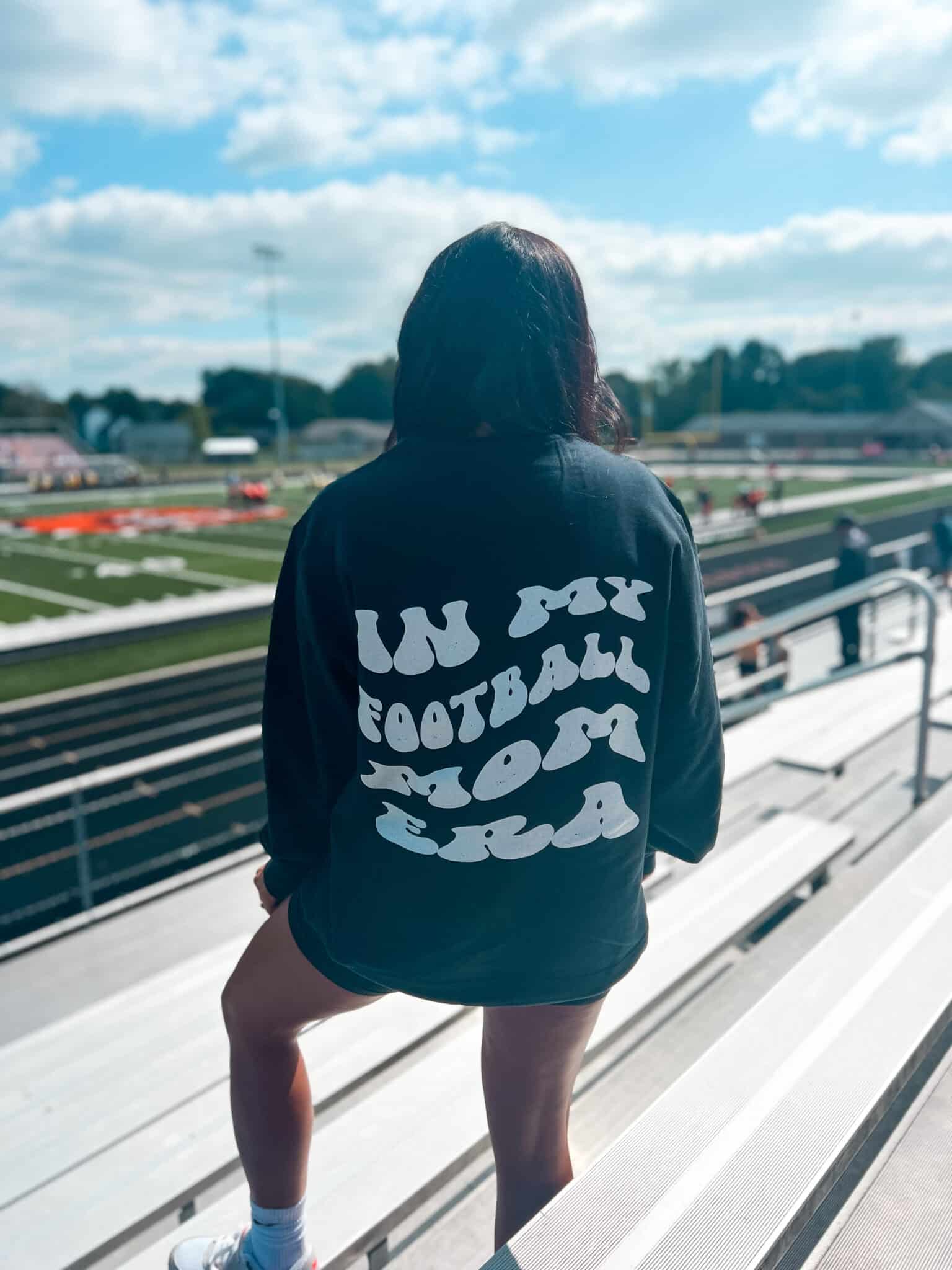 It made me so happy to see this shirt I designed in the top sellers! I LOVE how this one turned out.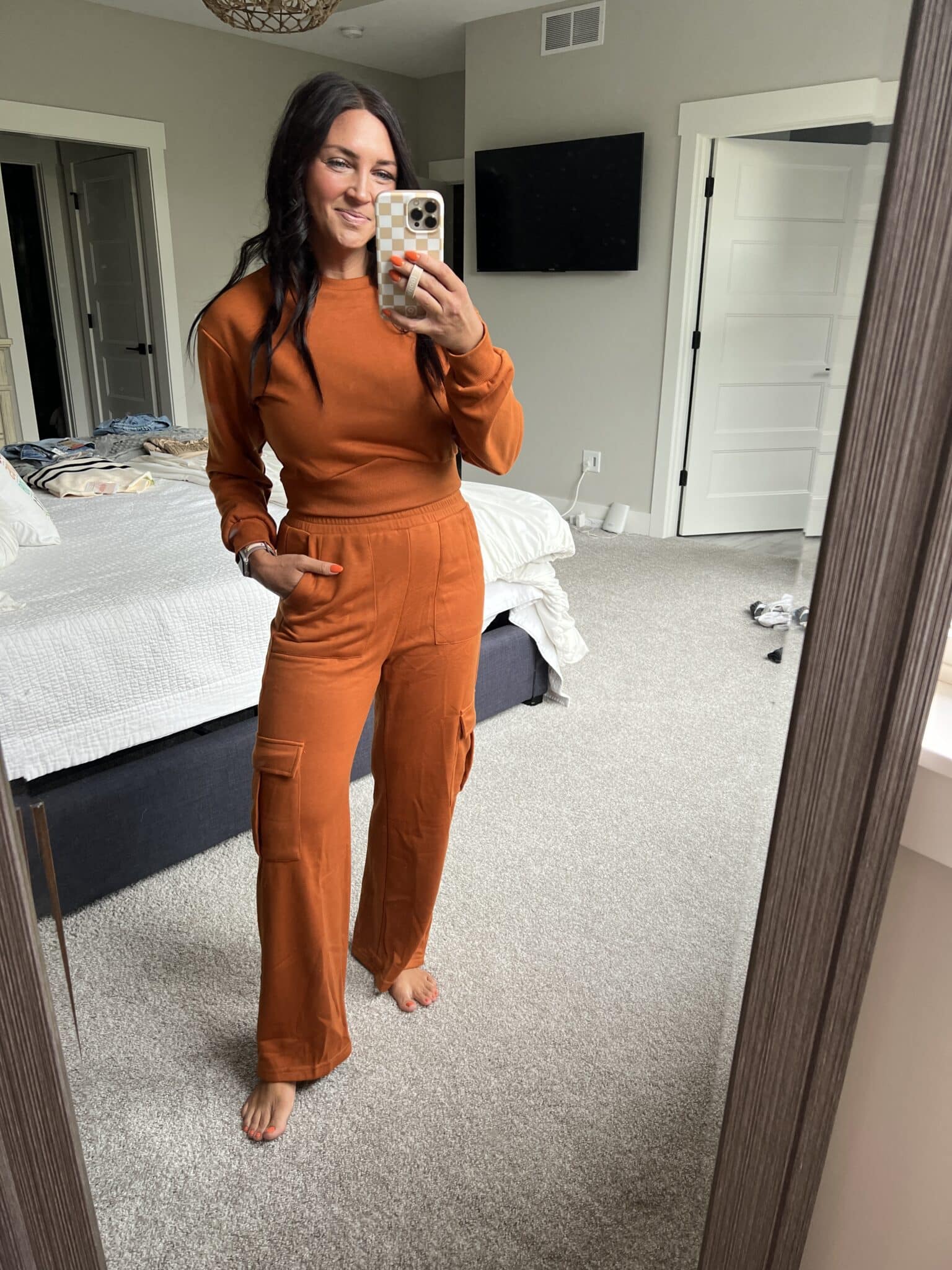 I LOVE this set! You can see just how different it looks on me vs the model. It's so good for shorter girls because the pants aren't super long! The top has a triangular seam in the front to give it some nice shape. It comes in other colors and currently has a 15% off clickable coupon.
These bodysuits are ribbed perfectly to give you a more defined waist. They're super stretchy and squish you in a bit, but not uncomfortably at all. They come in tons of color varieties and are great for layering for Fall.
Not trying to be dramatic, but this might be the best top I've ever bought! Seriously so freaking soft, side slits, booty coverage and under $15! It's called a sweatshirt but has a softer sweater feel that I think could be dressed up, if you'd like. I'm absolutely grabbing another color or 2!
I'm not a big halloween decor fan, but I thought this $5 mug was just too cute to pass up. Apparently, y'all did too!
It isn't often that I find dress pants that work well for my height, but these are amazing. They come in a few colors, have elastic in the back for a great fit and are 30% off right now for Target circle week!
I snagged this in store at Walmart and completely love it. It's perfectly oversized, has side slits, a front pocket and comes in several colors. The price point shows why it was a best seller.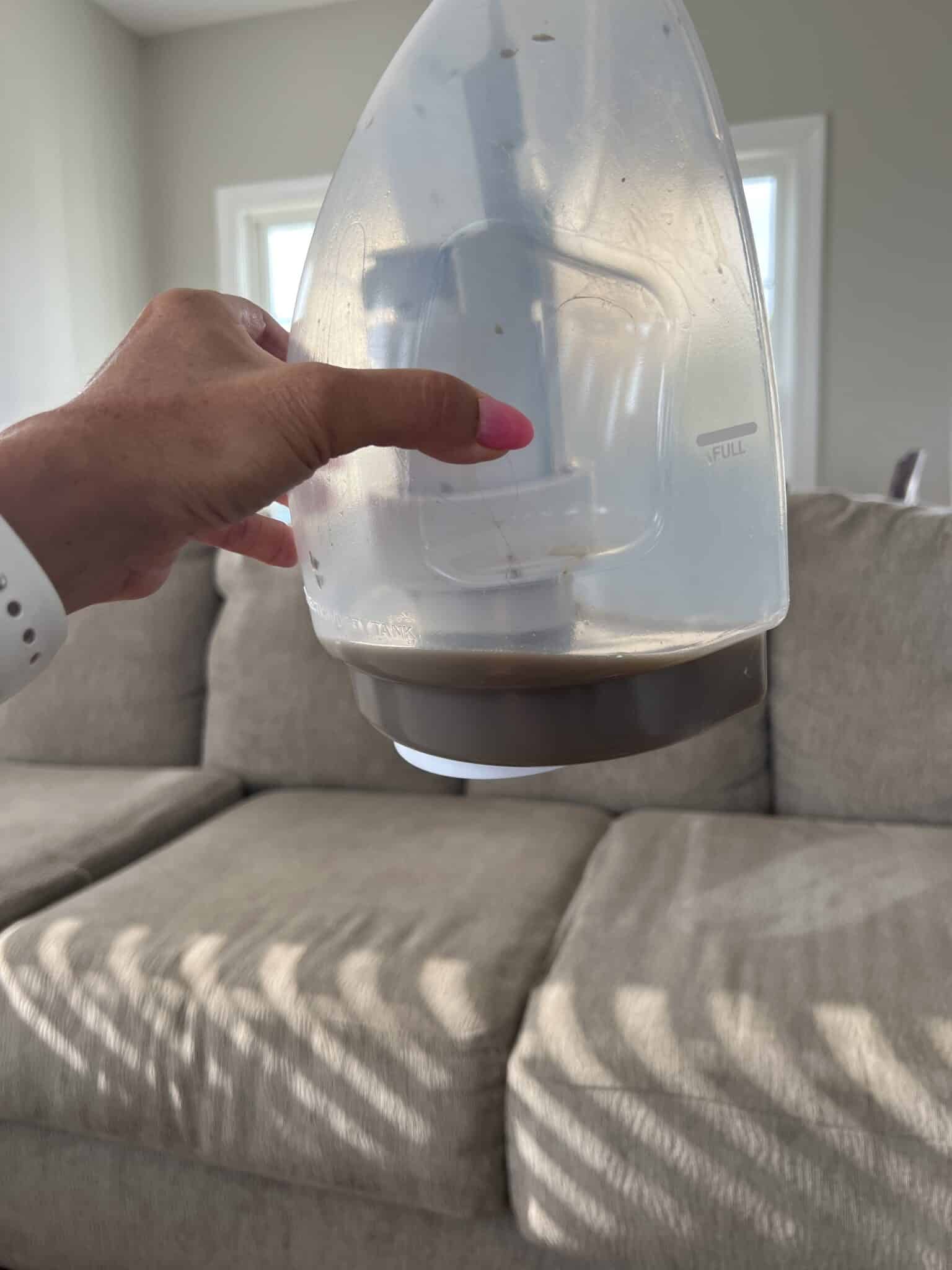 If you have kids, pets, or like to use your sofa, you need this! I cleaned our couches at the beach house and this is the nasty that came out of one part of one of them! It is literally amazing how well it clean! It's currently on sale 11% off today and worth every penny!
These are the thing I wear every time I travel, the comfiest pants in my closet and I have them in multiple colors. They're under $15 and continue to be a best seller!