Happy Friday! We woke up this morning to Hurricane Florence being a bit bigger threat to Charlotte than expected. We're all prepped and ready, with water, generator and flashlights to get us through! On the bright side of things, I still have a lot of Friday Favorites this week!
Supper Club –
Tonight is our first supper club! We're hoping the power stays on through the whole night! I absolutely love hosting parties and this is my first dinner party for a group this big. Well, outside of family Thanksgivings! I've posted some on Instastories as I've been prepping for this night and I've gotten a lot of questions. I'm going to post all about how we planned it and how to start a supper club of your own. (I'm doing a more casual, southern theme this month, so it won't be as fancy as this one. But isn't that setup dreamy?!)
Weekend Getaway –
On Wednesday, The Hubs and I are heading to Charleston for a couple days! It's with his work, but we're really looking forward to relaxing time. I snapped this pic the last time we went, right before Lincoln was born. Now to just keep our fingers crossed that we actually get to make the trip, given the damage that might occur in Charleston.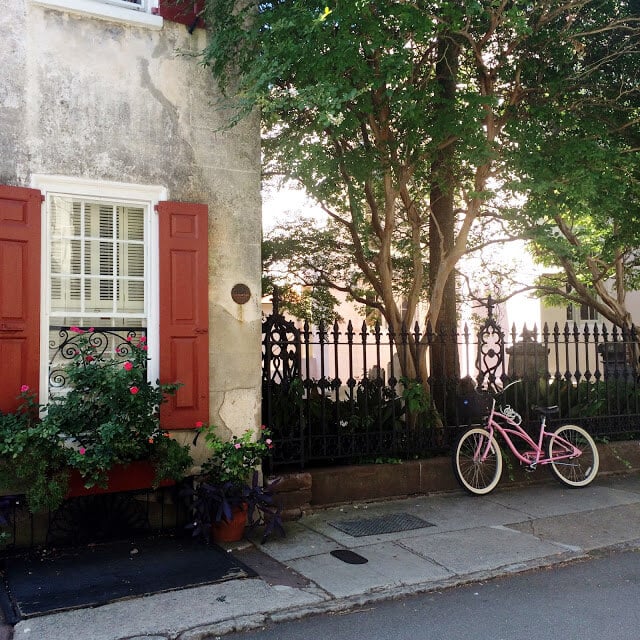 Fall Clothing –
While I'm not particularly ready for fall weather, the fall clothing is giving me all the feels! I just ordered this cozy sweatshirt and can't wait for it to get here! I've also had my eye on some new leopard mules and can't stop with the flare denim right now. Oh and remember this striped tunic? It's already getting a ton of wear!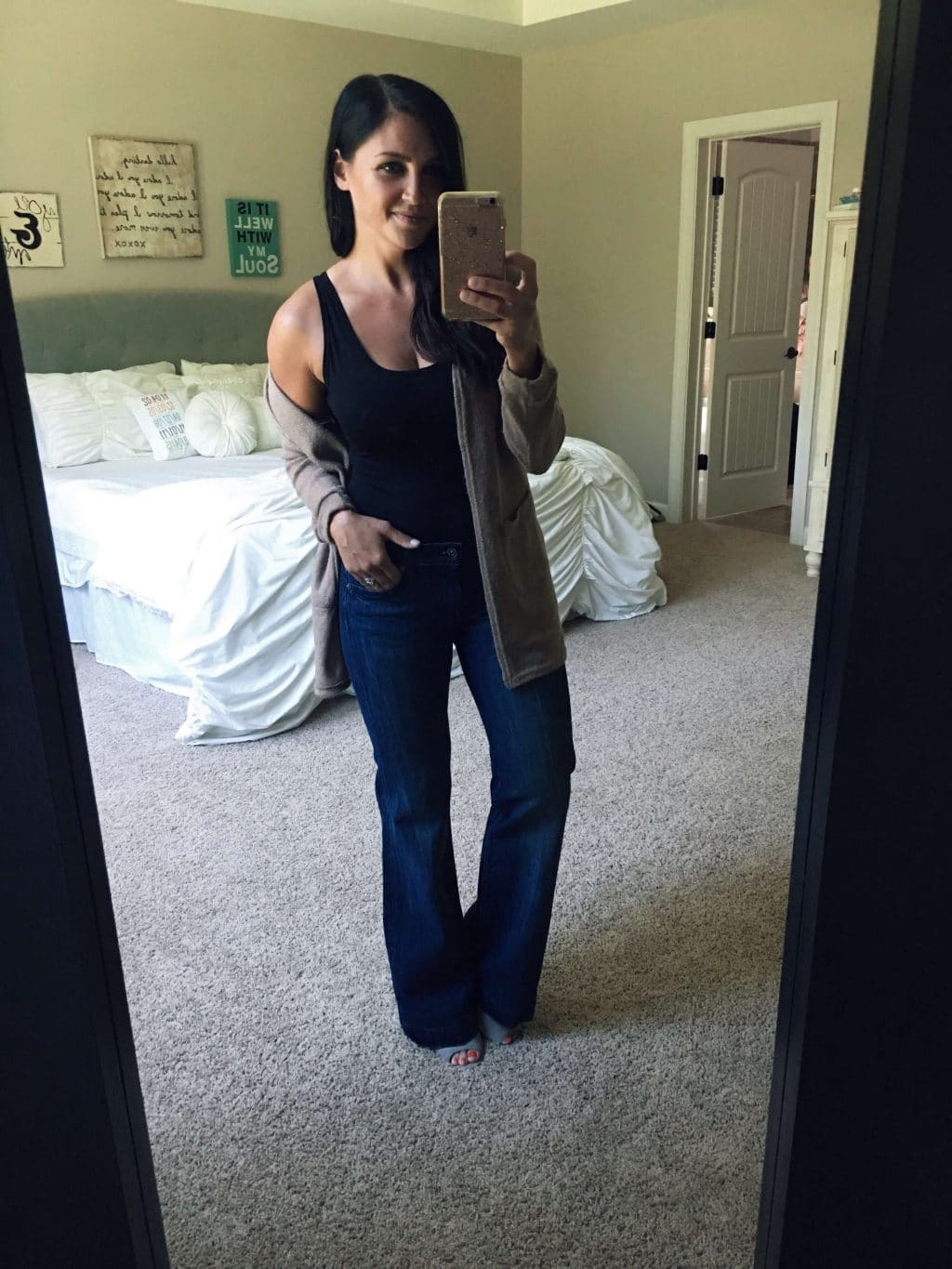 Dupe Bag –
This adorable backpack purse has quite the Celine feel, but is $20! I just ordered it this week after seeing several people recommend it. I'm excited for a smaller bag to wear as a backpack (or crossover) for running solo errands, or even to the baseball field.
Sleeping In –
You moms know this is something to be super grateful for! Because of the storm, the boys are out of school today and both of their sports games got cancelled this weekend. This means we have our first "free" weekend in quite awhile (and for quite awhile!)
Tula Skincare –
I know I've talked about these before, but after using the Tula line for about 2 months now, I seriously love them! And I'm very pleased that my initial set is lasting a long time! If you want to try them, the starter kit will give you a sample of the products. My favorites are the Day & Night cream and Purifying Cleanser.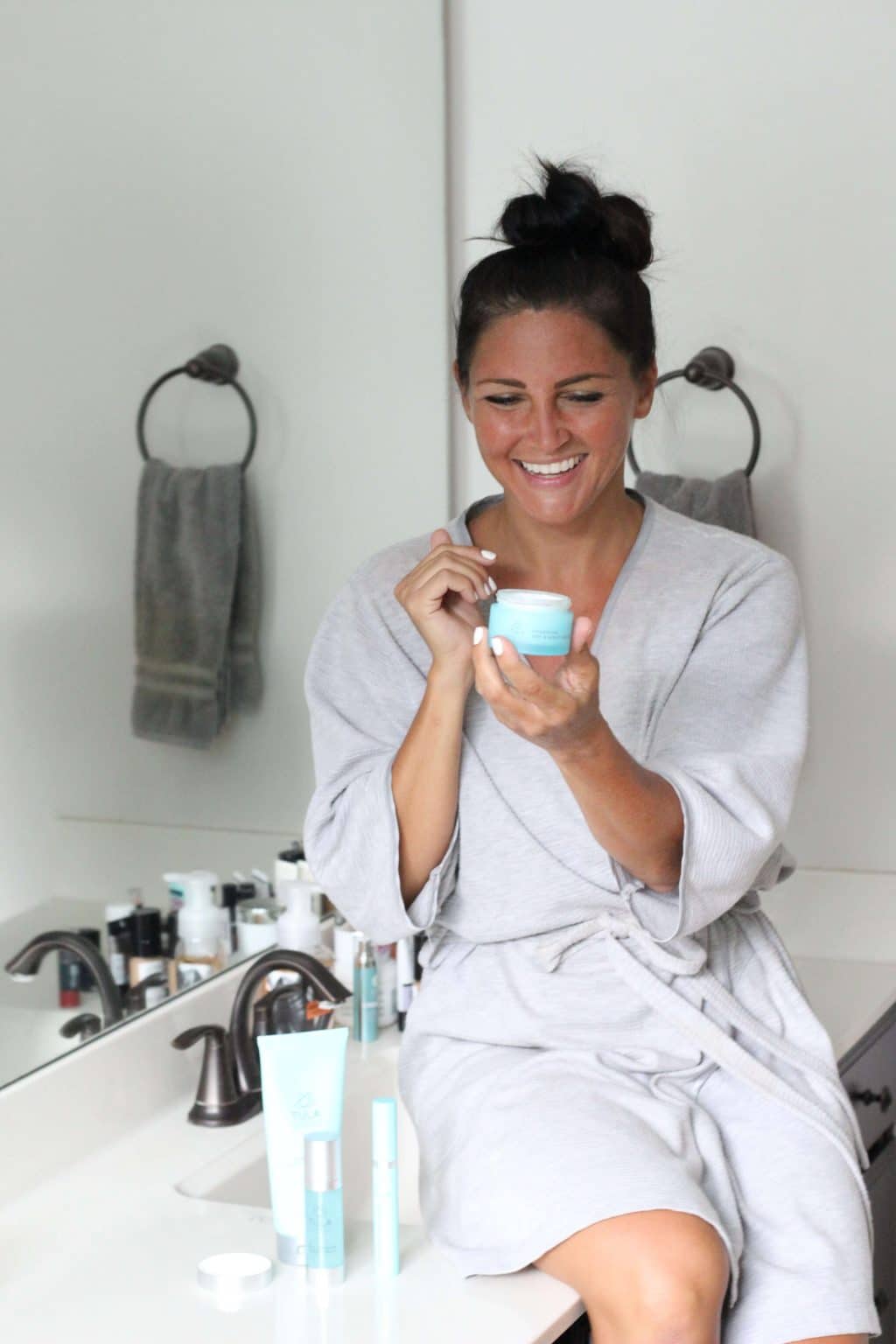 Hope you all have a wonderful weekend and that those of you in the path of Hurricane Florence are safe!